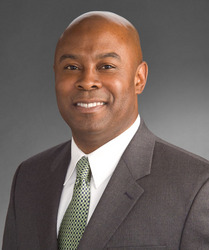 We're pleased to have Randy on board and we're confident he will play a central role in building Cydcor's retail business
Westlake Village, Calif. (Vocus) July 30, 2009
Cydcor, the leading provider of outsourced, face-to-face sales teams, recently named Randy Alleyne Vice President of Retail.
In this newly created position, Alleyne will drive Cydcor's aggressive growth plans to support existing and new client retail needs. Alleyne's role is to strengthen Cydcor's revenue generation through best practices, collaborative team environments and strategic brand building campaigns.
"We're pleased to have Randy on board and we're confident he will play a central role in building Cydcor's retail business," said Jim Majeski, president of Cydcor. "Already a talented leader, we're certain he'll help fuel our ambitious growth plans and expand our ability to serve new and existing clients."
Prior to joining Cydcor, Alleyne served as vice president of Sales and Operations of Banfield Pet Hospitals. There, he was responsible for achieving sales targets by managing sales performance and profit margin. Functioning as a key member of the senior leadership coalition, he developed and implemented targeted marketing plans and strategic operation initiatives including recruiting, retaining and developing talent, operational efficiency and improved productivity.
Formerly, Alleyne was president of U.S. Sales and Operations for start-up brand iFLOOR STORES, regional vice president of Northeast Sales and Operations for Circuit City, and Mid-Atlantic regional manager for Walmart.
Alleyne is an accomplished, entrepreneurial leader with a strong portfolio of successes through retail business start-up, sales growth and operations optimization. He's adept in retail merchandising, marketing strategies, online services, multi-unit operations, and customer experience platforms.
Alleyne is also an Honorable Veteran of the US Army. He holds a Bachelor's degree in business administration from Almeda University and is an M.B.A. candidate at Kaplan University.
About Cydcor, Inc.
Cydcor, Inc., is the leading provider of outsourced, face-to-face sales teams to a diverse client base of companies in a range of industries, including telecommunications, office products, retail energy, and financial services. Cydcor works with a network of independently owned corporate licensee (ICL) sales offices providing clients with access to nearly 2,700 sales professionals and nearly 200 offices in North America. The privately held company is currently based in Westlake Village, California. For more information about Cydcor, log on to http://www.cydcor.com.
###