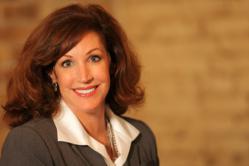 "I look forward to joining a team of visionary thinkers committed to reducing cost, complexity and conflict within healthcare."
- Cynthia Frisina
Milwaukee, Wis. (PRWEB) January 18, 2012
The Dohmen Company today announced that Cynthia Frisina, a senior-level marketing and business leader with an impressive track record for generating superior results across markets and brands, will assume the newly created position of Chief Marketing Officer (CMO). Frisina will draw upon more than two decades of experience spanning several major industries to guide branding initiatives and drive increased market share for Dohmen companies.
"Cynthia brings a unique blend of entrepreneurial skill honed by owning and operating her own business, and corporate marketing savvy built from years spent with large multinationals," says Dohmen CEO Cynthia (Dohmen) LaConte, who leads the privately held, multidivisional healthcare services business. "I'm confident that her impressive background and her passion for improving healthcare will advance our vision of creating a more efficient, affordable and accessible healthcare supply system. The designation of a CMO to our senior management team will help us sharpen our position as an innovator and market-leading provider of outsourced services within life sciences."
Advancing its strategy of creating a deeper life science service offering, Dohmen acquired three companies nationwide in 2011: PlanIT, a health analytics firm; MedComm Solutions, a medical call center; and Centric Health Resources, which serves patients with rare disorders known as orphan diseases. Dohmen plans to acquire more companies in 2012.
Pointing to the excellent reputation of each of the Dohmen companies, Frisina says, "I look forward to joining a team of visionary thinkers committed to reducing cost, complexity and conflict within healthcare and to building recognition of a brand that has stood for integrity within pharmaceutical care for over 150 years."
Before launching her own branding and digital marketing consulting practice in healthcare, telecommunications, technology and nonprofit sectors, Frisina led marketing campaigns for Fortune 500 brands and high-profile companies including Hyatt Hotels, AT&T and Cox Enterprises. Her professional expertise includes integrated marketing strategy, brand positioning, digital, social and traditional media, website usability, SEO, customer development, marketing research, competitive intelligence, investor relations and media relations.
Frisina was also executive director and co-founder of "Reaching for the Stars: A Foundation of Hope for Children with Cerebral Palsy," the only national parent-led nonprofit foundation of its kind. She was actively involved in research funding and patient recruitment for clinical trials and scientific research, and assembled an all-star medical advisory board for the group.
Frisina graduated Phi Beta Kappa with a Bachelor of Science degree from the University of Illinois and a Master of Arts degree from Northwestern University.
About Dohmen
Since 1858, Dohmen has been creating a more efficient, affordable and accessible healthcare supply system, first as an apothecary, then as a manufacturer, later as a wholesaler and today as a provider of outsourced business services. Our companies reduce cost and complexity for healthcare producers and payers. DDN helps life science companies eliminate channel redundancies and get products to market quickly, efficiently and safely, Centric Health Resources provides an interesting alternative to specialty pharmacies by connecting life science innovators with the patients they serve, MedComm Solutions provides clinician-to-clinician integrated medical communications, and DDN Medical Affairs offers drug safety, medical information and regulatory affairs services. Restat, Align and PlanIT simplify the purchase and use of healthcare products and provide value for payers and employers.
# # #