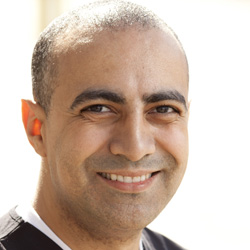 CYPRESS-FAIRBANKS, TEXAS (PRWEB) April 23, 2013
Tadros Dental now offers the Six Month Smiles orthodontic program to patients in its Houston office.
Six Month Smiles is the orthodontic program of choice for adults looking to straighten their teeth because it uses clear brackets and tooth-colored wires to straighten teeth in only four to nine months. The program also boasts lower treatment costs than other straightening options.
"We love being able to provide short-term orthodontic treatment in our office," said Dr. Mina Tadros, the lead Cypress-Fairbanks dentist at Tadros Dental. "So many of our patients are adults who would like straighter teeth, but don't want to have to endure the pain and extended treatment time that comes with traditional braces. Six Month Smiles is the perfect choice for them, and now we're able to offer this solution to them."
To learn more about the Six Month Smiles program, click here. Patients who are interested in a personalized consultation and introduction to the procedure should call Tadros Dental at 281-500-9400 to schedule an appointment and find out if Six Month Smiles is the right choice for their needs.
About Tadros Dental
Tadros Dental is the Cypress-Fairbanks and Jersey Village dental practice of Dr. Mina Tadros. Dr. Tadros is a member of the American Dental Association, the Academy of General Dentistry, the Texas Dental Association and the Greater Houston Dental Society. As part of his practice, Dr. Tadros provides a full range of general, cosmetic and restorative dentistry options to his patients. By offering all of these services in his office, Dr. Tadros is able to give his patients the best possible care. Dr. Tadros prides himself on providing patients with personalized care and personally following up by phone with each patient after a major procedure.
###