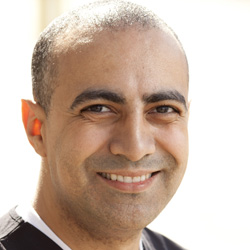 CYPRESS-FAIRBANKS, TEXAS (PRWEB) June 17, 2013
Tadros Dental has hired a new dental hygienist, Maritza Sotelo, to help the practice better serve its patients.
Sotelo attended dental hygienist school in Dallas before joining the Tadros Dental staff earlier this month. She said she looks forward to helping the Cypress-Fairbanks dental office provide the highest quality dental care to its patients.
"We're so grateful to have Maritza working here with us," said Dr. Mina Tadros, the lead dentist at Tadros Dental. "She fits in so well with our team because she shares the same passion for providing excellent and personalized care to our patients. She's a great addition to Tadros Dental."
Sotelo said she enjoys working at Tadros Dental because the staff is so friendly toward each other, helping one another to provide top-quality general, cosmetic and restorative dental care to every patient.
Every member on the Tadros Dental team embraces the practice's mission to give patients personalized, high-quality care. To learn more about the other members of the Tadros Dental team, click here.
About Tadros Dental
Tadros Dental is the Cypress-Fairbanks and Jersey Village dental practice of Dr. Mina Tadros. Dr. Tadros is a member of the American Dental Association, the Academy of General Dentistry, the Texas Dental Association and the Greater Houston Dental Society. As part of his practice, Dr. Tadros provides a full range of general, cosmetic and restorative dentistry options to his patients. By offering all of these services in his office, Dr. Tadros is able to give his patients the best possible care. Dr. Tadros prides himself on providing patients with personalized care and personally following up by phone with each patient after a major procedure.
###