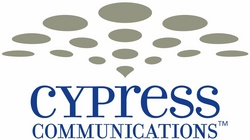 A lot of people throughout the firm are looking forward to the conferencing capabilities. Every morning, we have a conference call, and with C4 IP, everyone can dial in and hear what's going on for the day
ATLANTA (PRWEB) September 18, 2007
With clients that span the globe, Howard Weil knew early on that business continuity and disaster preparedness would play an important role in the firm's success. Since 1999, Jason Molaison, IT Manager at Howard Weil, has worked toward implementing a comprehensive disaster recovery plan. From the beginning, he knew that there was some potential for problems to occur if the central office in New Orleans was lost, but there was no alternative technology to address that scenario at the time. However, after Hurricane Katrina left the entire staff displaced for 6 months, Molaison began exploring what new technologies the firm could rely on to better prevent interruptions to their work in the future.
"Before Katrina, we utilized our (disaster recovery) site about 6 times for hurricane-related evacuations. Fortunately, all of the previous storms did not pose a serious threat to the integrity of the city," said Molaison. "However, for Katrina we faced a new problem. Although we were completely redundant in our Houston office, we never had to support the entire staff and maintain that support for any length of time. A typical hurricane evacuation usually lasts 2-3 days. For Katrina we were displaced for 6 months."
With the extended displacement came the realization that the company needed embedded continuity with their communications solution. Although Howard Weil had been a satisfied user of Cypress' telephone services for years, the firm's experience with Katrina made it readily apparent that only Cypress' VoIP technology could provide the type of mobility and redundancy they needed to keep employees working without interruption.
"Howard Weil, Inc. is a great example of a company that knew the importance of business continuity, took major steps toward ensuring an easy transition in the face of a disaster, and had almost everything in place when the unthinkable occurred," said Frank Grillo, executive vice president of enterprise services at Cypress Communications. "But telephone communications are such a second-nature part of our lives that many people don't realize the potential frailty of traditional phone systems in the event of a disaster and the importance of including telephone and Internet communications in business continuity planning."
On that topic, Molaison said, "We were able to accommodate all 50 employees at the Houston location and didn't miss a day of trading, but we didn't have our phones, nor could we use the 504 area code numbers that our staff and clients used for the New Orleans office. When the city was down, it took everything down, including the phones, which made reliable phone service our biggest concern. That's why we started looking for a business continuity solution that included our voice service, and that's what brought us to Cypress and their hosted VoIP solution."
"From the moment we began working with Howard Weil, the importance of business continuity planning was readily apparent. As a financial investment firm, employee availability to clients is paramount to their business. Cypress' legacy of providing managed desktop communications for 20 years, our experience, innovative VoIP technology, and redundancy built into the network easily guarantees Howard Weil and all of Cypress' customers an enterprise-class business continuity solution," Grillo said.
When he started looking for a VoIP solution, Molaison ultimately narrowed the selection down to 3 providers, but it was the availability of a fully hosted, managed, and redundant service that ultimately tipped the scales toward Cypress C4 IP. "I would call it the complete package. Cypress was one of the few providers that offered an end-to-end VoIP solution, and they were the only provider that had all the features we were looking for."
For Molaison, the primary impetus for deploying C4 IP from Cypress was the inherent disaster recovery features. "With all the features it offers -- it all goes back to disaster recovery for me. The fact that we can pick up and plug into other places, and it's like we're still sitting at our desks is very important."
But alongside the inherent disaster recovery benefits are other productivity enhancing features. "A lot of people throughout the firm are looking forward to the conferencing capabilities. Every morning, we have a conference call, and with C4 IP, everyone can dial in and hear what's going on for the day," Molaison said.
C4 IP easily enables remote workers to go mobile while staying connected to the information they need. "We have 15 sales people and any given week, we may have half of them traveling and making sales calls. It's a great convenience for them to be able to go back to the hotel and have their line ring into the PC Client on their computers rather than having them check in with the office every few hours to see what's going on," Molaison continued. "And, since voicemail messages are delivered to the individual's Outlook, no one will miss important information."
Because the business intelligence is located on the Cypress network and not in Howard Weil's office, the firm can remain operational no matter what happens at their physical location. C4 IP's cutting-edge, user-friendly Web portal and remote access tools enable the firm to stay connected without regard to the employees' physical location -- enabling everyone to continue operations from a temporary office, hotel, or anywhere else that has Internet connectivity.
C4 IP features a soft phone, allowing the user to make and receive telephone calls from their PC without requiring a traditional telephone. The soft phone also integrates with the user's Cypress-provided IP desktop phone and acts as the interface to the multimedia functionality of C4 IP, with advanced features such as presence, chat, point-to-point video calling, find me/follow me, file sharing, Web conferencing and more.
About Howard Weil
Howard Weil has earned a reputation both on and off Wall Street as a premier energy investment boutique with equity research, institutional sales and trading efforts devoted exclusively to the energy industry. In 1971, they held their first energy conference, which today attracts institutional investors from all over the world to New Orleans for a wealth of presentations by energy companies and discussions of energy trends. Howard Weil's commitment to energy is the largest among investment boutiques. Howard Weil has offices in New Orleans and Houston.
About Cypress Communications
Boasting a 20-year legacy and more than 6,500 customers coast-to-coast, Cypress is one of the nation's largest providers of end-to-end managed communication solutions for mid-sized businesses. Cypress provides advanced IP phones and hosted VoIP services with cutting edge multimedia desktop applications like Microsoft Outlook integration; unified messaging; video calling and audio, video and Web conferencing. As a Deloitte Fast 50 and Fast 500 award recipient, Cypress is also recognized as one of the fastest growing telecommunication companies in North America. Cypress is headquartered in Atlanta, GA. The company's Web address is http://www.cypresscom.net