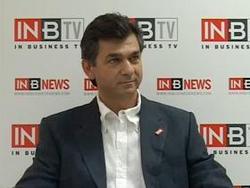 Our job does not only involve finding the right property for our customers, but helping them through the purchase process, including advice on financial issues and assistance in securing mortgages at the best conditions. For those selling their property, our professional and efficient service minimizes any inconvenience and we are having great success in the market with our approach
Nicosia, Cyprus (PRWEB) August 12, 2009
During an interview with In Business TV on 24/7/09, the General Manager of Cyprus estate agent FOX Smart Estates, George Mouskides, stated that he believed that Cyprus property prices would not be falling much further as they have already reached their lowest possible levels. Whilst speaking to INB TV, Mr Mouskides, who is also the President of the Association for Promotion of Real Estate in Cyprus informed viewers that real estate prices in coastal areas had already been reduced by 35-50% and by 10-20% in Limassol and Nicosia therefore any further reductions would require developers to sell at a loss, which is a possibility the banks are unlikely to facilitate.
"I believe prices are already reduced to their lowest possible and are likely to remain stable at current level for several years, " said Mouskides. He also highlighted one of the most serious problems from which the Cyprus property sector suffers which is its high taxes. "Our industry has problems with high taxation, which has a hugely negative effect on both property sales and purchases. Investors buying shares will pay 1% tax but real estate investors pay 30%. The Cyprus government has to reduce the taxes," he said.
Another major difficulty for sales is the lack of title deeds. "There are too many bureaucratic and time-consuming procedures in order to secure title deeds. In the case of building permits especially, delays mean that clients' building costs are going up as they wait for them to be issued. The Cyprus property sector needs a service such as the Citizens Service Centre to minimize these delays."
Mouskides also informed viewers about the services provided by FOX Estate Agents who specialise in the purchase, rental and sale of property in Cyprus. FOX Smart Estates has offices in all major towns across the island to assist those searching for property for sale in Cyprus and they will also be opening their office in Paphos later in 2009.
"Our job does not only involve finding the right property for our customers, but helping them through the purchase process, including advice on financial issues and assistance in securing mortgages at the best conditions. For those selling their property, our professional and efficient service minimizes any inconvenience and we are having great success in the market with our approach," says Mouskides.
For more information on Cyprus properties for sale and rent visit the FOX Smart Estate Agency website.
###