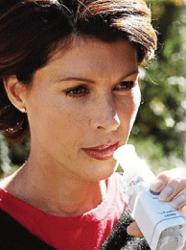 The Cystic Fibrosis Foundation has done some great work. We're glad to see so many people supporting this cause.
Olney, MD (PRWEB) October 23, 2012
All across the country, people are working together to raise money to fight cystic fibrosis. On October 6th in Chunky, Mississippi there was the 5k Hillbilly Run, complete with obstacles to challenge even the best runners. That same day in the Midwest, a group of college students from the Alpha Kappa Lambda fraternity walked 140 miles from Warrensburg, Missouri to Pittsburg, Kansas—a tradition known as the Pigskin Passoff—raising over $1,300. And on October 13th in Camp Hill, Pennsylvania 8-year-old Justin Shopp held a hot dog and bake sale, one in a series of his ongoing fundraisers. His goal-- raise $1,000 for the Cystic Fibrosis Foundation. Justin has cystic fibrosis and hopes that his efforts may help lead to a cure.
Approximately 30,000 Americans live with cystic fibrosis, a genetic disease that causes mucus to build up and clog the lungs and pancreas. In the 1930s, those born with cystic fibrosis were unlikely to survive a month. Now the average life expectancy is 40 and rising.
"A lot of our customers live with cystic fibrosis," said JustNebulizers' Bryan Mercer, a licensed pharmacist for over 30 years. "Nebulizers effectively deliver medication to the lungs, and we also offer flutter valves and special nebulizer sets for mucus clearing. The Cystic Fibrosis Foundation has done some great work. We're glad to see so many people supporting this cause."
In addition to nebulizer treatments, those with cystic fibrosis often have to take numerous enzyme pills and wear vibrating vests to dislodge the mucus from their lungs. Justin wants a cure so he can climb trees higher, run farther, and so his belly won't hurt. In Snoqualmie, Washington 16-year-old Kaylee Alvarado is hoping for a cure so she can live along the beaches of Southern California and have children of her own. But she says, "As much as having cystic fibrosis burdens me, I wouldn't want my life any other way. Much of my appreciation for life has come from my experiences with CF. My disease has made me the strong, determined young woman I am today, one who will never give up the fight. Life is good."
"If you're interested in donating to or starting your own fundraiser for the Cystic Fibrosis Foundation, just check out their website," said Mercer. "They have some great ideas on what individuals and groups can do to help."
About JustNebulizers.com
JustNebulizers.com provides respiratory products throughout the United States for people of all ages seeking the very best breathing treatments. JustNebulizers.com understands the importance of choosing the right nebulizer equipment. That is why they provide the largest selection of the best nebulizer systems, parts, accessories, and respiratory care products as well as comprehensive and informative details about all of their products. With a wide assortment of respiratory products at the very best prices, their products fit the needs of both young and old persons who need some breathing assistance.