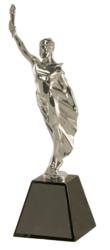 People didn't understand why I would make a hardcover marketing book in these challenging economic times. In fact, the book has proven to be an excellent tool to easily show what d-Bodhi is all about.
Raymond Davids,
d-Bodhi Founder
Singapore (PRWEB) December 21, 2011
d-Bodhi's first-time entry into this prestigious Marketing Communication competition garnered the highest level with a MarCom Platinum Award 2011 for the hardcover book, d-Bodhi 2011. Platinum winners, judged to be among the most outstanding in the competition, are recognized for their excellence in terms of quality, creativity and resourcefulness.
The d-Bodhi overall website also won a MarCom Gold Award 2011, presented to those exceeding the high standards of the industry norm.
In addition, Linda Kaun, d-Bodhi's copywriter, won a MarCom Gold Award 2011 for the written text in this year's book, d-Bodhi 2011. Plus an Honorable Mention for her writing on the d-Bodhi website.
The MarCom Awards is an international creative competition that recognizes outstanding achievement by marketing and communication professionals. The awards are administered and judged by the international Association of Marketing and Communication Professionals.
Over 6,000 entries came from corporate marketing and communication departments, advertising agencies, PR firms, design shops, production companies and freelancers. The competition has grown to perhaps the largest of its kind in the world.
A look at the winners shows a range in size from individual communicators to media conglomerates and Fortune 500 companies. The competition is so well respected in the industry that national public relations organizations, local ad clubs, and local business communicator chapters are entrants.
d-Bodhi founder, Raymond Davids, was very honored and excited to receive this valuable recognition. Up to now, the focus was on the furniture collections themselves, winning five awards within four years at the International Furniture Fair Singapore. These MarCom awards show that a high level of creativity extends to all aspects of the company.
Davids commented that, "People didn't understand why I would make a hardcover book to use for our marketing in these challenging economic times. In fact, the d-Bodhi 2011 book has proven to be an excellent tool for us to easily show people what d-Bodhi is all about. They can immediately see the quality that sets the tone for all the rest of our products, then view many more details on our website. It all fits together."
d-Bodhi 2011 is in fact the first of what will be an annual hardcover book, exploring different aspects of this growing eco-furniture and home furnishings brand. The first edition is dedicated to the entrepreneurial spirit of d-Bodhi's international distributors and retailers in nearly 30 countries.
Beginning in 2007 with furniture made out of recycled teak wood from old houses in Java, d-Bodhi continues to ask, "How can we reuse and recycle raw materials others would throw away?"
Readers of the book, d-Bodhi 2011, get a peak behind the scenes of d-Bodhi's fresh, dynamic furniture collections created with recycled iron, reclaimed boat wood, old teak wood and even used denim jeans.
They will also see the photo contest winners of selected dealer showrooms, furniture trade show exhibitions and various international media campaigns.
The d-Bodhi 2011 book is available through the website with a page by page viewing experience and controls to enlarge the page for easy reading. It's also mobile friendly. Click on the icon on the d-Bodhi Home page.
The d-Bodhi website has the latest information on all the furniture and home furnishings collections. Viewers can see the stories behind shaping the raw materials into a dynamic brand of furniture and lifestyle products.
Expect the unexpected with d-Bodhi as this growing company keeps thinking up imaginative ways to surprise with products that dare to be different.
d-Bodhi is delighted and honored to receive these MarCom awards for 2011. For more information contact Linda Kaun and visit the website at http://www.d-bodhi.com.
About d-Bodhi Pte. Ltd.
d-Bodhi was founded in November 2007 by Raymond Davids. Reusing and shaping recycled raw materials others would throw away, d-Bodhi creates handmade furniture and lifestyle products with a story to tell. d-Bodhi presents premium product lines from the most humble materials in distinctive designs that are fresh, bold, well-crafted, sustainable and keep their ecological footprint to a minimum.
###