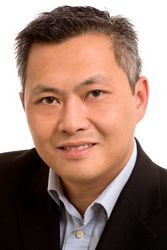 When a department head makes the results of yesterday's activities visible to other managers, they take greater responsibility for the department's profitability and this creates a culture of accountability.
Alpharetta, GA (PRWEB) September 23, 2010
Profitability is the Holy Grail in today's business environment and many lives have been shaped during the past tough two years in its pursuit. Hoteliers and hotel companies that thrived during the recession share these three traits:
1. Perseverance
2. A focus on profitability
3. The ability to innovate technology and processes
One larger than life example of these qualities is entrepreneur and hotelier Young N. Nguyen, a Vietnam refuge who grew up in Norway and was attracted to the hotel industry at an early age. Nguyen and his family were "some of the lucky ones" who escaped Vietnam by boat in 1978 and were picked up by a Norwegian tanker in the South China Sea. Norway came to the aid of Nguyen's family and placed them in a hotel that was home to other refugees.
"The first meal we had when we arrived was butter. A delicacy in Vietnam and the best meal we could have imagined," said Nguyen. "At the hotel, we stocked up on towels and soap from our room because we knew it would come in handy during the next war. My parents were convinced there would be another war since we had never experienced anything but war. It was here I caught my first glimpse of what the hospitality industry had to offer."
Today Nguyen operates d2o, a company that provides the Performance Management Intelligence (PMI) hospitality productivity solution used by more than 400 US and European hotels, and has carried an AAA rating from Dun & Bradstreet every year since 2005. This success was hard won and based on perseverance.
Focus on profitability - reach toward a dream.
When he was young, Nguyen nurtured his dream of owning a hotel chain. He immersed himself in hospitality operations and developed extensive hands-on knowledge of property management and finance. While working as the food and beverage manager for Radisson Blu in Bergen, Norway, Nguyen recognized the industry's need for an accurate, real-time budgeting, labor productivity, and revenue forecasting tool that managers could access.
At the Radisson Blu, he noticed department heads managed more money than general managers or controllers. He also saw that most department heads were not managing their money as efficiently as possible. As a department head himself, Nguyen recognized this was because they did not have visibility into their daily budget and cost numbers, nor did most of them have access to forecasts of property occupancy and revenue that affected their departments.
Nguyen set out to develop a tool that would help department heads manage more efficiently and increase their hotel's bottom-line. In 2000, he founded d2o to accomplish this.
Success through technology innovation
In 2000, Norway's hotel industry was booming and Nguyen had his work cut out for him. He worked hard to convince operators they needed his new innovative software solution to cut their costs and increase profitability and productivity.
"What I learned is that simplicity can only be achieved by those who understand complexity, and that a competitive advantage can be achieved by those who solve complex problems with simplicity," said Nguyen.
Nguyen's approach with d2o was to systematize daily rolling forecasts for all departments and properties within a hotel group and also show detailed procurement costs and man-hours used. "With our suite of PMI solution tools, a chef can avoid the mistake of buying more fresh lobster than is needed and having to sell the leftovers as lobster soup at a lower price. PMI tells chef how many guests to expect so food costs and labor are optimized to match a property's needs," Nguyen explained.
Since Nguyen's success is built on innovation, he keeps looking forward. "The next step is to develop management tools with integrated artificial intelligence that can take over the strategic guidance role at hotels. The new system will provide ongoing coaching so department managers can refine and improve their business and leadership skills," said Nguyen. "When a department head makes the results of yesterday's activities visible to other managers, they take greater responsibility for the department's profitability and this creates a culture of accountability. PMI enables this and helps mangers achieve their goals."
"We expect to reach our new financial goals in the next five years as we continue to roll out PMI to US hotel operators," Nguyen said.
This would bring him even closer to his dream of owning his own hotel chain. With the US industry gaining strength and operator's eyes on profitability, operators will not only benefit from d2o's technology but also from the key pillars of Nguyen's success - perseverance, a focus on profitability, and innovation.
About d2o
d2o is a hospitality industry innovator in integrated software solutions. Its Performance Management Intelligence (PMI) suite enables hotel and resort department heads to "think like a CFO" and intelligently manage their daily costs in, on average, 5 minutes a day. PMI Planning distills the normal 3-to-6 month budget planning process into just several hours at month's end. Please view a PMI demo here.
Founded in 2000 and based in Norway with offices in Atlanta, d2o has won numerous international business awards for dramatic growth. Awards include the Deloitte Norway Technology Fast50 every year since 2007 and Deloitte EMEA Technology Fast500 in 2007 and 2008; the Gazelle Company award for fast growing, profitable Norwegian companies every year since 2006; and HSMAI Award for Service Company if the Year 2009. d2o has been rated AAA by Dun & Bradstreet every year since 2005. Clients include Hyatt, Benchmark Hospitality, Radisson, Best Western, and other chains. For more information on d2o, please visit http://www.d2o.biz or contact Scott Bunce at (970) 389-4187.
# # #