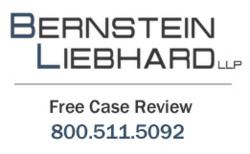 Intuitive's stated reasoning for entering into these agreements would suggest that the company is open to settlements in at least some da Vinci lawsuits.
New York, New York (PRWEB) May 28, 2013
As da Vinci lawsuit claims involving Intuitive Surgical Inc.'s da Vinci Surgical System continue to move forward in courts throughout the country, a new report has revealed that Intuitive has entered into tolling agreements in some of the 26 da Vinci complication claims currently pending in courts throughout the country. In a filing with the U.S. Securities and Exchange Commission on April 30th, Intuitive maintained those agreements will give the parties in the da Vinci robot lawsuits "additional time to evaluate the claims, to explore whether the claims have merit and whether they can be resolved without litigation." In return, attorneys for da Vinci plaintiffs have agreed to file their lawsuits in "certain agreed upon venues."*
"By entering into agreements which suspend the running of the statute of limitations, the parties are able to further investigate the claims without having the looming deadline hanging over their heads. Intuitive's stated reasoning for entering into these agreements would suggest that the company is open to settlements in at least some da Vinci lawsuits," says Bernstein Liebhard LLP, a nationwide law firm representing the victims of defective drugs and medical devices. The Firm is currently offering free legal evaluations to individuals who allegedly suffered serious da Vinci complications, including organ perforations, lacerations, blood vessel tears, and surgical burns, in procedures involving the da Vinci Surgical System.
Da Vinci Robot Lawsuit Allegations
The da Vinci Surgery System has been on the market since 2000, and is used in a wide range of laparoscopic surgeries, including hysterectomies, gall bladder removal, prostate removal, heart surgeries, and thyroid procedures. According to a Bloomberg.com report published on February 28th, an apparent increase in da Vinci complication reports – including some 70 deaths – has prompted the U.S. Food & Drug Administration (FDA) to launch a survey of doctors who use the device in order to determine if the spike is an indication of a problem with the da Vinci technology. Among other things, the agency is interested in any injuries or complications surgeons may have observed in da Vinci surgeries, as well as their training on the device.**
Just last week, the nation's first trial of a da Vinci robot lawsuit concluded in Washington State Court, with the jury finding in favor of Intuitive. According to court records, the patient at the center of the trial suffered a series of complications during da Vinci prostate surgery in 2008, and died of heart failure last August. His family had alleged that Intuitive watered down its training programs in order to drive sales of the da Vinci robot. However, in a 10-2 decision the jury found that Intuitive did not fail to provide adequate warnings or training to the patient's doctor. (Estate of Fred E. Taylor v. Intuitive Surgical, 09-2-03136-5, Superior Court, State of Washington, Kitsap County)
According to court documents, the U.S. Judicial Panel on Multidistrict Litigation (JPML) had declined last year to consolidate all federally-filed da Vinci lawsuits in a single federal court for pretrial proceedings. However, on February 19th, Intuitive Surgical filed a petition with the U .S. District Court, Northern District of California seeking coordination of 11 state and federal da Vinci robot lawsuits before a single judge. (Cook v. Intuitive Surgical Inc., No. 12-6363 (N.D. Calif.))
Court filings indicate that Intuitive has settled at least one da Vinci robot lawsuit thus far. According to a notice entered in the U.S. District Court, Eastern District of Louisiana on March 14th, the company resolved a claim filed by a woman who was allegedly injured during a robot-assisted thyroid procedure. (Silvestrini v. Intuitive Surgical Systems Inc., No. 11-2704 (E.D. La.)
Alleged victims of da Vinci complications may be eligible to file a personal injury lawsuit to obtain compensation for medical expenses, lost wages, pain and suffering, and more. A wealth of information regarding da Vinci surgical robot lawsuits is available at Bernstein Liebhard LLP's website. For additional information, please call 800-511-5092.
*sec.gov/Archives/edgar/data/1035267/000119312513162385/d508282d10q.htm
**bloomberg.com/news/2013-02-28/intuitive-surgical-robots-probed-by-u-s-in-survey-of-surgeons.html
About Bernstein Liebhard LLP
Bernstein Liebhard LLP is a New York-based law firm exclusively representing injured persons in complex individual and class action lawsuits nationwide since 1993, including those who have been harmed by dangerous drugs, defective medical devices and consumer products. The firm has been named by The National Law Journal to the "Plaintiffs' Hot List," recognizing the top plaintiffs' firms in the country, for the past 10 consecutive years.
Bernstein Liebhard LLP
10 East 40th Street
New York, New York 10016
800-511-5092
ATTORNEY ADVERTISING. © 2013 Bernstein Liebhard LLP. The law firm responsible for this advertisement is Bernstein Liebhard LLP, 10 East 40th Street, New York, New York 10016, (212) 779-1414. Prior results do not guarantee or predict a similar outcome with respect to any future matter.
Contact Information:
Felecia L. Stern, Esq.
Bernstein Liebhard LLP
info (at) consumerinjurylawyers (dot) com
http://www.davincisurgery-lawsuit.com/