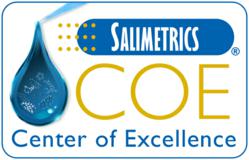 State College, PA (PRWEB) April 26, 2013
DAaCRO, a contract research organization that performs phase I-IV clinical trials for pharmaceutical companies and clinical studies for healthcare and food supplements industries, has joined the Salimetrics Center of Excellence (COE) program dedicated to testing laboratories that excel in saliva biomarker testing. DAaCRO's experts utilize sophisticated assessments of effects of psychotropic substances on anxiety, depression and stress utilizing salivary biomarkers, such as salivary cortisol, among others. Being highly reliable, non-invasive, as well as not requiring a laboratory, cortisol measured in saliva reflects the biologically active hormone fraction. Cortisol is also a key hormone in assessing stress, depression, anxiety, and behavior, as well as other somatic and mental diseases.
DAaCRO currently utilizes Salimetrics' diagnostic assays with their revolutionary Neuropattern™ system. Neuropattern™ offers an innovative and easily applied method for assessing the effects of stress on health. "Our Neuropattern system enables us, for the first time ever, to gain insight into causal functional changes. It shows that these changes can each be characterized as a specific pattern of biological psychological and symptomatic events. At the moment it is possible to record 13 different neuropatterns," says DAaCRO's CEO Juliane Hellhammer. "Chronic stress load can lead to changes in numerous functions of the central nervous system. Just which of a patient's brain functions will change is determined by a complex interplay of many diverse risk and protection factors."
According to Jennifer Jewell, Training Coordinator for the Center of Excellence Laboratory Program, "DAaCRO has collaborated with Salimetrics for many years on stress-related research projects in relation to anxiety, burnout, depression, heart disease, diabetes, etc. and have created a close partnership that maintains this collaboration. We know DAaCRO's lab returns exacting results in saliva and so we welcome them into the COE program."
The Salimetrics Center of Excellence Program was established to feature saliva testing laboratories who demonstrate proficiency in delivering precise saliva testing results that meet the high standards of accuracy set by the Salimetrics Saliva Testing Laboratory. Laboratories who are committed to and achieve this goal will receive certification and support from Salimetrics. This program is designed to identify and promote qualified saliva testing laboratories in multiple geographical regions around the world. "Salimetrics hopes to facilitate research by guiding scientists to the labs that hold to the standards set in the Salimetrics' testing lab and to provide the support and education necessary to reach and maintain that level of excellence on behalf of the Salivary Research Community. It is a straightforward program – Better Assays. Better Results." says Jennifer.
About Salimetrics:
Founded in 1998, Salimetrics, LLC supports researchers, the immunodiagnostic industry, and functional testing laboratories around the world with innovative salivary immunoassay products and services. Salimetrics' assay kits and CLIA-certified testing services measure biomarkers related to stress, behavior and development, inflammation, and immune function, including: alpha-amylase, androstenedione, blood contamination, chromogranin A, cortisol, cotinine, C-reactive protein, DHEA, DHEA-S, estradiol, estriol, estrone, IL-1b, IL-6, melatonin, progesterone, 17α-hydroxyprogesterone, secretory IgA, testosterone, and TNF-a. Salimetrics also provides salivary DNA analysis. The company is based in State College, Pennsylvania, with offices in the UK and distributors around the world. For more information, visit Salimetrics on the web at http://www.salimetrics.com.
About DAaCRO:
Founded in 2006 by Juliane Hellhammer from the University of Trier, DAaCRO routinely meets the extensive legal requirements for clinical trials. The company is comprised of an efficient and reliable multidisciplinary team of experts in basic and clinical research whose expertise lies in a sophisticated assessment of effects of psychotropic substances on anxiety, depression and stress.
Typically, study protocols involve the Trier Social Stress Test (TSST). The TSST was developed by the Hellhammer lab at the University of Trier as well as many other methods routinely used in stress related clinical studies, such as the CAR (cortisol awakening response) and Neuropattern. Biomarkers are selected and integrated to this protocol depending on substance and target of action. A new modulary protocol for clinical trials enables sponsors to choose among multiple psychological and biological response measures of stress under laboratory conditions (tsst+TM).
The company is based in Trier, Germany and is conducting studies in many different locations. For more information visit DAaCRO on the web at http://www.daacro.com.