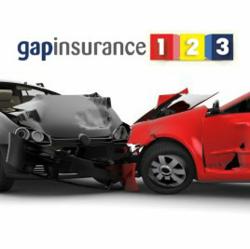 Dacia look to provide a new car for less than £6,000 in the UK
Wirral, UK (PRWEB UK) 20 October 2012
Renault owned car manufacturer Dacia is to launch a new budget model in the UK. The Sandero will have a basic price of less than £6,000 and promises to be a real hit with consumers wishing to buy a new car on a budget.
Leading Gap Insurance providers GapInsurance123 welcome the launch of the new model, and explain why consumers may need to consider their financial protection carefully, when they make a purchase. A spokesperson for Gap123 explained why this is the case.
"The Dacia Sandero looks to provide a real 'value for money' option for consumers looking for a small car. At less than £6,000 it looks to be in the same price bracket as other small cars of 2 or 3 years of age. For those looking for the security of a manufacturers warranty for this sort of money, then the Sandero gives terrific value.
Of course with the launch of any new model, the manufacturer looks to tempt the consumer with eye catching deals, and Dacia have certainly done that! However, if you had to replace the vehicle in the future, then it is highly likely that the vehicle may well be significantly more expensive in a few years time, for the equivalent new car.
For this reason, we urge consumers to consider the merits of Vehicle Replacement Insurance on such a purchase. This type of financial protection will allow the customer to cover the replacement cost instead of the original purchase price. Will £6,000 get you a new Sandero in 3 or 4 years time?"
The new Sandero has captured the imagination of the UK motor industry, as sale prices are cheaper than new small cars from a decade ago*. How long will this value last? Only time will tell but GapInsurance123 urge consumers to consider this when they purchase a gap insurance policy.
*Report taken from GapInsuranceTV