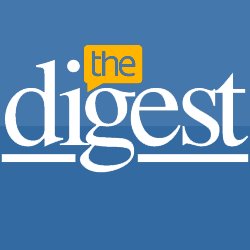 Connect with Dad this Father's Day. He'll appreciate the call, and VoIP users will appreciate the cheap phone bill at the end of the month.
(PRWEB) June 12, 2013
It's Father's Day this Sunday and good old Dad is looking forward to his phone call. Calling Dad, no matter where he lives, doesn't have to cost an arm and a leg. One of the cheapest ways to connect with Dad is with a VoIP phone call.
VoIP is Internet calling. Internet calling is often 80% cheaper than traditional calling, and almost always comes with unlimited nationwide calling capabilities, as well as unlimited international calling capabilities.
In honor of staying connected with Dad, The Digest announces the top 5 cheapest VoIP providers to call Dad this Father's Day as well as the rest of the year.
1. Axvoice
Axvoice is one of the best all-inclusive VoIP providers. Axvoice is cheap, it offers a ton of free features, and it's simple to setup. Axvoice users get unlimited nationwide calling for both outgoing and incoming calls which is perfect for Father's Day calls to Dad. This unlimited cheap phone service is free from long distance charges and roaming fees so users can talk to Dad as long as they want. Aside from unlimited nationwide calling, users also get over 30 free features like 3-way calling, call forwarding, and voicemail. Axvoice's VoIP plans starts at $8.25/month per line.
2. Phone Power
Dad is always out there looking for a great deal, which is why he'd love Phone Power. Phone Power users can buy one year of residential VoIP service and get the next year free. Users pay a one-time fee of $199 for two years of cheap phone service, which measures out to about $8.29/month line. One of the best perks of Phone Power is that it offers an iPhone app. Users can download the Phone Power app to their iPhone and call Dad on the go.
3. VOIPo
When it comes to cheap, few providers can beat VOIPo's cheap phone service plans. VOIPo users only pay $6.21/month per line with a two-year contract for unlimited calling throughout the US and Canada. All plans come with over 40 monthly features, like caller ID, 411 directory service, call blocking, and 3-way calling. VOIPo ships its users a portable VoIP device so callers can plug into their VOIPo service plan at home or anywhere on the road. Users can call Dad on Father's Day no matter where they're travel to on June 16th.
4. ITP
Even if Dad is out of the country on Father's Day, VoIP users can still say hello. ITP is the perfect home VoIP provider for international calls to Dad on Father's Day. For $24.99/month per line, users have unlimited access to 60 countries worldwide, including the UK, Mexico, and China. If Dad lives overseas full-time, ITP offers its users the option of international virtual numbers. Users can chose a number with the area code of their choosing and all calls to and from that number become cheap local calls. That means a call to Dad living in Ireland, or Spain, or Japan registers as a local call on the monthly phone bill.
5. VoIP.com
Sometimes it's just better to eliminate a monthly expensive entirely. With VoIP.com, users can pay upfront for the whole year, which equals out to $12.50/month per line. VoIP.com comes with over 45 features, like call blocking, call forwarding, and enchanged e911 which sends emergency agencies the user's address as soon as they dial. VoIP.com also comes with free in-network calling so as long as Dad has VoIP.com too, all calls to each other are free.
Connect with Dad this Father's Day. He'll appreciate the call, and VoIP users will appreciate the cheap phone bill at the end of the month.