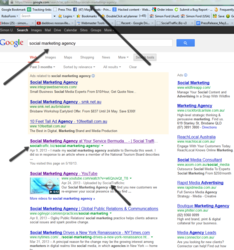 If this is not our Mechanic's policy, why have they not returned our family car in working order since the 27th of January 2013
noosa, queensland (PRWEB) May 25, 2013
Social Traffic Inc. unveiled an online diary today focused on their Noosa mechanics, also the local RACQ (Australia's largest automobile roadside service) mechanic. The site is just one example of the many potential company-specific feedback sites Social Traffic Inc. hopes to build for clients.
The site is in response to a personal experience by agency founder Simon U. Ford after a Noosa mechanic; trading as a Royal Automobile Club of Queensland (RACQ) mechanic, conducted a business transaction in a manner conflicting with the RACQ's customer service principles. Ford felt the need to provide his personal experience online and also provide a platform for others who have had similar experiences to do the same, both good and bad.
"After a sour experience with our family vehicle and repeated attempts to reach an agreement with this mechanic, it dawned on me the power of social marketing and how it can be used to improve customer responsiveness and corporate transparency," Ford says of the diary site.
"Social Traffic Inc. is the premiere social marketing agency for services such as this where consumers can be in the driver's seat and their personal experiences reign supreme."
The new site's domain housing the personal feedback page can be found using the Noosa mechanic's company's name, and the name of their town (Noosaville); "this online diary is for customers to communicate disputes with vendors in a way that benefits other customers and is something Social Traffic Inc. intend replicating for other clients."
Social Traffic Inc. recently became the number one Google search result for the search term "Social Marketing Agency" throughout the United States. There will be an accompanying Facebook page for Noosa motorists to discuss this topic and share their stories of encounters with other mechanics.
"What this story is really about is how social media has given consumers a communication platform upon which they can communicate with other consumers to hold businesses accountable and force them to be transparent, in the end, putting enough pressure on them to do the right thing for the benefit of all consumers," said Ford.
Ford also plans to publish a blog on the legal implications of bringing attention to a negative customer service experience using the internet as a delivery platform. Many business owners often threaten lawsuits for posting negative experiences on the internet, but many times, have no just legal cause to do so. In the case of these mechanics, Ford says, it is important to inform the public that they do not have a policy of taking responsibility for damage caused to their clients motor vehicle whilst it's in their care.
This is evidenced by what happened to my wife's car whilst in this mechanic's care, compounded by their response since, when asked to take responsibility for it. Our story is like any other; "we have a right to tell it without false editorializing", he says.
"If we don't have a forum to share our story with other consumers, other than paying for a costly legal battle, our mechanic's word is final. Yet in this case our mechanic's position effects all of their customers. We think those customers have a right to know what that position is", said Ford.
Social Traffic, Inc. is a reputation and mobile marketing firm founded in 2008 offering solutions for reputation, earned and mobile marketing tools, and lead generation solutions. Founder Simon U. Ford has authored multiple marketing related books, including "Social Traffic –– Marketing in our New Media Scape"; which presents insights, tactics, strategies, insider tips and experience-based programs for online marketing.