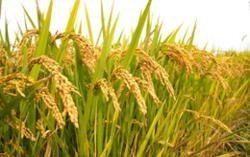 When you are full of good energy and your mind is at ease, you automatically exude an atmosphere of inner maturity.You come to respect all life and are humble...
Gilbert, AZ (PRWEB) October 23, 2012
Dahn Yoga & Health Centers, Inc., a national leader in health and wellness, now features a new Dahn Yoga Glossary for practitioners in their newsletter, Dahn Yoga Life. Every monthly issue offers an in-depth look at a word or phrase regularly used within the Dahn Yoga community. The October issue highlights the term ʺHashimʺ.
While experience in Dahn Yoga classes may provide the initial exposure to many words and phrases used in Dahn Yoga, more thorough explanations offered in the Glossary provide intriguing insight and greater understanding of these terms.
In the remaining months of the year, Dahn Yoga Life will explore three different attitudes for approaching "suhaeng", a process of "planting devotion in the body". This month's issue speaks about the attitude of ʺhashim", simply described as "humble heart", although, as the Glossary further explains, there are many facets to this simple meaning for this Korean term.
With the intent to help practitioners reflect from a different perspective over what progress, whether physical or spiritual, might have been attained during the preceding months, a helpful explanation of the difference between humility and servility is given. Discussion of the energy differences between the two states, as well as how filling oneself with light and energy through Dahn Yoga practice and training serves to help practitioners remain humble about personal successes, and provides insight into this attitude of hashim.
The simple technique of focusing on the dahnjon, or lower abdomen is also explained and how this technique helps to acquire hashim "with your body, not just your mind".
With such in-depth explanations offered in the new Dahn Yoga Glossary of words and phrases regularly used in Dahn Yoga classes and Dahn Yoga Meditation, the practitioner's understanding, experience and results will deepen. In addition to this month's issue, a treasure of previous issues can be seen online as well.
About Dahn Yoga:
Dahn Yoga is a dynamic mind-body practice originating in Korea. Dahn Yoga classes combine stretching, flowing movement, deep breathing exercises and meditation in a simple and easy to learn format. Dahn Yoga is often taught alongside Tai Chi, Qigong and Meditation classes.
In the United States, Dahn Yoga classes are offered at Dahn Yoga & Health Centers, Inc., a national leader in health and wellness, at its Body & Brain franchise, and at affiliate and community-based locations. And now, Dahn Yoga video classes are also offered online through its partner LifeParticle.com.