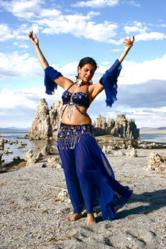 Sedona Meditation Center, located at 340 Jordan Rd., in Uptown Sedona, officially opened its doors
Sedona, AZ (PRWEB) November 04, 2011
On October 31, 2011, Sedona Meditation Center, also known as SMC, located at 340 Jordan Rd., in Uptown Sedona, officially opened its doors. The new meditation center celebrated its Grand Opening by inviting the local community to a costume Halloween party in their parking lot. Performances included belly dance by Aziza Isaac, Korean Samulnori drumming by Sedona's Rhythm and Ki-Gong by Sedona Project Director of SMC, Haejung Jung. From October 26 through Halloween day, any person who signed up for a 1 month $45 membership received $10 off as a welcome gift. The official ribbon cutting held by the Sedona Chamber of Commerce, invited Mayor Rob Adams to say a few words, and Inca healer Wachan Bajiyoperak and his wife Martika Gomezl performed a blessing. A parking lot dance party followed the official ceremony.
About Sedona Meditation Center:
Sedona Meditation Center has a mission to inspire people to connect to their inner rhythm, to improve well-being and promote peace and happiness in the local community. Modeled after the YMCA, the center prides itself on accessibility and affordable membership fees.
SMC is also a special project of Dahn Yoga Foundation, a 501(c)(3) non-profit organization. At SMC individuals and groups can join in meditation and renew their connection to themselves, and nature. The meditation room is open free to the community. Anyone visiting the center can practice their own meditation, receive guided meditation classes, experience traditional styles of drumming and dance, as well as a variety of lectures on holistic topics.
SMC currently has several ongoing free of charge outreach projects including, classes provided free of charge to the Yavapai-Apache Nation, Cocononi Indian reservation, Boys & Girls Club, and Verde Valley Medical Center for Parkinson's patients. On location outreach classes include Chair and Gentle Yoga for disabled persons, Collaborative Healing every Friday and Open Class every Saturday.
As the Non-Executive Chairman of BR Consulting Inc., Ilchi Lee advised BR Consulting, Inc. to provide the Sun Building facilities, located at 340 Jordan Rd., to Dahn Yoga Foundation at no cost. Currently, the facilities are used by Sedona Meditation Center. Ilchi Lee, the creator of Dahn Yoga and various other meditation techniques, began teaching in a public park in 1980. The tradition of community-based classes has continued since that time, including classes made available in the United States. Dahn Yoga Foundation was incorporated in 2006 to better organize this community-oriented tradition.
###