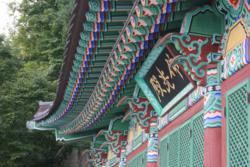 The harmony of caring for both self and others is said to be 'jota'.
Gilbert, AZ (PRWEB) May 23, 2013
Dahn Yoga & Health Centers, Inc., a national leader in health and wellness, now features a special "Learn Korean" segment for practitioners in their newsletter, Dahn Yoga Life. Every monthly issue offers tips on the true meaning behind a word or phrase that adds to understanding about the Korean culture. This month's issue explains the meaning of the word, "Jota".
The article states, "The harmony of caring for both self and others is said to be 'jota'". However, as the article illustrates, the true meaning is much more intricate. With a broader focus, the feature article invites readers to learn the deep meaning contained within the Korean words for "good" and "bad" and the philosophy behind the concept for each.
Harmony is the key here and the feature goes into greater detail regarding the interconnectedness of not only the words, but the underlying concept of harmony that supports the many variations of terms that apply. With some discussion of present day society, the word's meaning becomes clearer, as does the concept of the Hongik Philosophy of Dahn Yoga, which seeks to work for the good of all.
With simple definitions offered in the "Learn Korean" segment, the practitioner's understanding of the Korean culture as well as Dahn Yoga principles will expand and deepen. In addition to this month's issue, a treasure of previous articles is available online as well.
About Dahn Yoga:
Dahn Yoga is a dynamic mind-body practice originating in Korea. A national leader in health and wellness, Dahn Yoga practice combines stretching, flowing movement, deep breathing exercises and meditation in a simple and easy to learn format that focuses on the development of the body's core strength as the basis of physical, mental, and spiritual health. Dahn Yoga practice includes a unique emphasis on the brain as the determiner of health and wellbeing and classes may include brain exercises that challenge and sharpen the mind and help practitioners develop greater awareness and sensitivity to the well-being of their bodies. Two-day "Shim-Sung" workshops offered regularly at Dahn Yoga centers incorporate guided interactions, deep breathing, meditations, and more to help participants discover inner power, personal fulfillment and holistic balance.