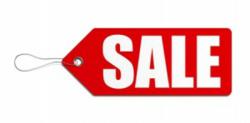 Looking to buy something? Come check the prices at AtCheap.com first!
Chicago, IL (PRWEB) July 20, 2011
Comparison shopping website AtCheap.com announced today the launch of a new blog. The blog will highlight the cheapest deals that the website carries, on a regular basis. The blog can be accessed at http://www.atcheap.com/blog/. With back to school sales coming around, this is the best time to launch the blog as consumers these days are becoming more and more tech savvy and go to the Internet to check prices before buying anything. Now, shoppers can check out this blog to find exciting deals on a large variety of merchandize.
AtCheap.com is a price comparison search engine that compares the prices of millions of products across thousands of stores and presents the shoppers with lowest prices they can get on what they want to buy. With the addition of this blog, AtCheap.com aims to provide the shoppers with even better deals. According to the company, the blog will cover deals on items ranging from digital cameras to nutrition supplements.
At a press conference here today, a company spokesman said that the website competes in the US market with some very well-established brands like NexTag, ShopZilla, BizRate, PriceGrabber etc. However, he said, AtCheap.com is poised to grow and capture even a bigger market share because of its lightening fast speed, ease of use, user friendly interface and simplicity. Providing more details on the website, he said that in the previous months the traffic to website has soared and continues to grow.
He further said that since its been found out that more and more people have started using comparison shopping websites to compare prices before buying anything, the company has been adding more stores and products to its index consistently. With each passing day, AtCheap has access to more stores and more inventory, which in turn means better choices for the consumer.
###