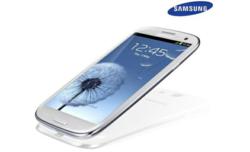 "Gift giving season tends to put a strain on the pocket but not here on DealFree. We make sure there is something affordable and appropriate for everyone all year round."
Melbourne, Australia (PRWEB) May 07, 2013
Mother's day is just around the corner and as shopper gear up for another gift-giving season, DealFree, one of Australia's leading daily deals site, sets the stage for a new batch of online bargains that moms will surely like.
For starters, online bargain hunters can now go to DealFree and grab a $44.90 coupon for an Yves Saint Laurent Baby Doll 100ml perfume. Baby Doll is a fun and elegant fragrance. Its top notes are fresh and full of zest with notes of black currant, orange, apple and pineapple. Heart notes include a feminine floral bouquet while base notes are warm, with cedar, sandal, tonka and vanilla. This daily deal is an ideal gift for moms and shoppers save up to $100 with the purchase.
Online shoppers can also now opt to give mom a gift that will make it easier for her to stay connected in more ways than one. For a limited time only, DealFree now offers a white Samsung Galaxy 16GB S3 at only $469. This smartphone features a 1.9 MP front camera with face recognition and an 8 MP rear camera which moms will surely enjoy using for documenting precious family moments.
In case dads feel alienated during mother's day, a daily deal apt for the men in the house is also now available at a discounted rate. For only $59, shoppers can get a Quattro 7 Luxury Quartz Metallic Watch which has water-resistant features (suitable for splashing and light rain) and features solid Swiss-like design and color combinations making it ideal for both daily use and special occasions. It has a large 4x45 mm face for easy viewing and a 1x337 battery size for elongated life. This item comes with a 12-month warranty.
Other daily deals available this week include kitchen accessories and housekeeping supplies.
Daily deals are valid for a limited time only so visit DealFree now and grab a coupon. Vacationers to Australia, especially those on a tight budget, can regularly check out the site for Melbourne deals, Sydney deals and other Australia-based discounts.
Deal Free requires no upfront payment from online shoppers. Simply grab the coupon and pay upon redemption. Deal Free is also merchant-friendly because it's commission-free. Entrepreneurs only need to pay a flat to be featured on the website and Deal Free does not take a share of whatever profits are made afterward.
Deal Free is managed by Melbourne-based digital solutions company The Digital Group (TDG).
Managing Director Ashley Farrugia said, "Gift giving season tends to put a strain on the pocket but not here on DealFree. We make sure there is something affordable and appropriate for everyone all year round."
Melbourne-headquartered TDG offers a unique "one-stop" online facilitation business. It helps businesses and organizations in all aspects of their online business and growth strategy.
TDG's expertise in the online area stems partially from its own experiences in launching, growing and operating the following websites:
DealMonkey – Australia's largest aggregation site of daily deals
DealFREE – Australia's only daily deal site requiring no upfront financial commitment
PETBox – Australia's only vertical aggregating product specials in the pet vertical
All the Catalogues – An aggregation site of all retail-based catalogues published in Australia
Doggish - Australia's number one ranked classified site for the sale/purchase of dogs
Horsez – A leading Australian site for the sale/purchase of horses
The digital solutions firm sets itself further apart in the Australian digital space by also offering email marketing solutions via Sendnow. It also has one of the largest digital marketing teams in Australia. The group manages nearly two million non-incentivized email addresses and offers some powerful solutions across EDMs, co-registrations, lead generation, member acquisition, post-sale web traffic, SEO and SEA.
For the best daily deals in Australia, online bargain hunters can follow Deal Free on Twitter (dealfree1) or on Facebook (Dealfree) to stay updated on the latest Australia-based daily deals and steals.