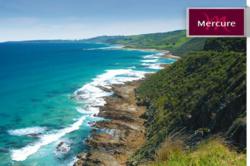 Victoria combines cultural hotspots, natural beauty and fascinating galleries and museums. Visitors can check out the Geelong Naval and Maritime for a journey through Australia's most exciting maritime moments or check out cultural performances.
Melbourne, Australia (PRWEB) May 08, 2013
Daily deals aggregator site, DealMonkey, makes traveling more accessible for more people as it bares new Australia travel deals. This week, tourists and locals alike have more reasons to explore the Land Down Under with value-for-money online bargains and daily catalogues.
For starters, online bargain hunters can now grab a Sydney deal featuring an adrenaline-pumping go kart session from Kartatak Raceway. Shoppers can get the coupon for only $35 for a 30-minute session for one person; $65 for a half-hour session for two; and $120 for a half-hour session for a group of four.
The go kart session may be experienced in either one of two locations—Villawood or Wolli Creek. Villawood features a high-speed banked corner and a thrilling drive-thru tunnel while the Wolli Creek wonderland will excite speedsters with fast corners and tight hairpin bends. Both centers are equipped with a range of other arcade games and a pool table. This daily deal, which also entitles each person three bottles of water to keep them refreshed amidst all the action, is ideal for casual get-togethers, corporate events or for tourists looking for a one-of-a-kind experience.
Meanwhile, for those who prefer a more relaxed experience, DealMonkey also now offers a $189 coupon for a one-night coastal escape at Hotel Mercure in Geelong, Victoria. Shoppers can also opt to extend to a two-night stay for a discounted rate of $314. The package includes a Bayview Room for two, daily breakfast, a bottle of wine upon arrival, a two-course dinner plus parking slot.
The Bayview Room features an exceptional view of Corio Bay and the Hotel Mercure is ideally located near shops, the beach and the central business district.
Victoria combines cultural hotspots, natural beauty and fascinating galleries and museums. Visitors can check out the Geelong Naval and Maritime for a journey through Australia's most exciting maritime moments or check out the musical and cultural performances at the Geelong Performing Arts Center.
Finally, Australia tourists can also now take advantage of a spa cottage retreat at Cloudhill in Daylesford, Victoria. For a two-night midweek stay originally valued at $598, the coupon is now available for only $298; for a three-night midweek stay originally valued at $897, the coupon is now only $398; and for a four-night midweek stay originally valued at $1,196, shoppers can now grab a coupon for only $498. The package features accommodation in a self-contained one-bedroom cottage for two, wine and chocolates on arrival, provisions for continental breakfast and late check-out at 11:00 AM.
Tourists who avail of this travel package get to relax in a cozy cottage amidst picturesque mountain settings, enjoy meals at an outdoor deck with provisions for BBQ, explore nearby lakes and health spas and live the best of both worlds with entertainment amenities that allow guests to bring a bit of their city living pleasures while on trip.
Daily deals and coupons are available for a limited time only so go online now and start stocking up on coupons before they run out or expire. As one of the leading deal aggregator sites in Australia, DealMonkey has the best and the latest daily deals on a variety of lifestyle needs—from food, fashion, entertainment to sports, health and wellness, travel and adventure and even pet care.
To get started on DealMonkey, go to the website, register for a new account and choose daily deals based on personal preference. Choices will be compiled in one daily, customized email through DealMonkey's subscriber profiling feature.
Online shoppers who are headed to Australia for a business trip or a holiday can find other Australia-based coupons including Melbourne deals, Perth deals and Adelaide deals, among others.
Deal Monkey is managed by Melbourne-based digital solutions company The Digital Group (TDG).
"There are many gems to discover in Australia and DealMonkey is a good place to start looking," TDG Managing Director Ashley Farrugia said. "Our travel deals feature trips to different parts of Australia and even to trips to international destinations. There's always something for everyone at DealMonkey," he added.
Melbourne-headquartered TDG offers a unique "one-stop" online facilitation business. It helps businesses and organizations in all aspects of their online business and growth strategy.
TDG's expertise in the online area stems partially from its own experiences in launching, growing and operating the following websites:
DealMonkey – Australia's largest aggregation site of daily deals
DealFREE – Australia's only daily deal site requiring no upfront financial commitment
PETBox – Australia's only vertical aggregating product specials in the pet vertical
All the Catalogues – An aggregation site of all retail-based catalogues published in Australia
Doggish - Australia's number one ranked classified site for the sale/purchase of dogs
Horsez – A leading Australian site for the sale/purchase of horses
The digital solutions firm sets itself further apart in the Australian digital space by also offering email marketing solutions via Sendnow. It also has one of the largest digital marketing teams in Australia. The group manages nearly two million non-incentivized email addresses and offers some powerful solutions across EDMs, co-registrations, lead generation, member acquisition, post-sale web traffic, SEO and SEA.