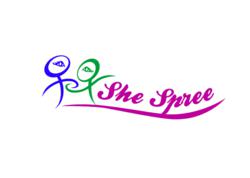 One day I reached my limit with the way I'd been being treated as a female consumer.
Novato, CA (PRWEB) May 31, 2012
Scheduled to launch from its San Francisco Bay Area base this year, the site is designed to promote products and services offered by women-owned businesses. It is also targeting women as the largest group of consumers in the nation. The idea behind this Groupon-like discount shopping hub, is that female consumers can contribute to the economic empowerment of their entrepreneurial sisters – all while getting great online deals for themselves.
The site's founder, Paula Richer, explains how the idea came to her. "One day I reached my limit with the way I'd been being treated as a female consumer. When an electrician came to my home to discuss a new lighting plan for my kitchen (one I'd spent weeks developing), the guy literally stepped in front of me while I was talking, turned his back, and went on to speak only to my husband. I couldn't shake this scenario, nor the countless others like it that I'd experienced over the years, from my mind. So I returned to school, studied gender communication, and then decided to make one small shift to improve my own shopping experiences.
"Whenever I had an opportunity to give my business to a woman-owned company, I would. Before long I realized that in addition to getting the products and services I needed, I was often making friends of the owners. I loved the way women conducted business and, more importantly, how they treated me as a customer. Along came daily deal websites, and voila! The idea for SheSpree.com was born."
SheSpree.com will offer great deals on things women need to help manage their personal lives, their families, their homes, and their businesses. Shoppers can delight in the knowledge that they supporting a woman entrepreneur with every purchase they make. The new Women 2 Women economy may not only turn out to be a spring board for female entrepreneurialism, but may also contribute to the evolution of how to operate a business in itself. Merchants everywhere: take notice.
For additional information about SheSpree.com email contact(at)shespree(dot)com. To sign up as a subscriber visit http://www.SheSpree.com.