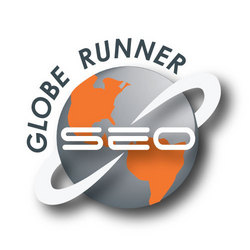 We don't take on clients that we can't help
Flower Mound, TX (Vocus) December 4, 2009
In today's slow economy and high-tech society, it isn't unusual to see businesses try to build a clientele with less than traditional approaches. With the World Wide Web at the height of its popularity, putting the right face forward on the internet is one of today's most important business practices.
Learning from experience with his own online business, Eric McGehearty of Lewisville has created a resource that helps businesses maximize their online potential with website optimization. Globe Runner SEO's (Search Engine Optimization) ultimate goal is to partner with companies who want to do just this. "We don't take on clients that we can't help," says McGehearty. With an "our success lies in your success" approach, McGehearty and his team of SEO consultants use their substantial energies and expertise to provide small businesses with successes previously unimagined.
McGehearty, along with his wife Heather, son Keegan, and Globe Runner employees, recently cut the ribbon at the Flower Mound Chamber of Commerce, officially introducing his company to the local business community. As an SEO consultant who truly understands business, McGehearty easily connected the Chamber's face-to-face networking with his company's SEO practices. "Social media marketing is just like regular networking, just through a computer instead of face-to- face," said McGehearty during his address to the Chamber . Based on the reaction of McGehearty's audience, it was clear that search engine optimization was a new concept to many, but that interest was high in this new business practice.
This interest is well-deserved. "Search engine optimization is one of the most cost-effective marketing techniques in business today," says McGehearty. Globe Runner SEO's website makes this point clear by illustrating the connection between website optimization and revenue potential. With services such as keyword research, blog implementation, intense social media engagement, press release writing and submission, Pay per Click ad campaigns, and even website design, Globe Runner SEO helps businesses catch up with today's ever-increasing dependence upon technology, and build up their bottom line.
You can find Globe Runner SEO online at GlobeRunnerSEO.com.
###