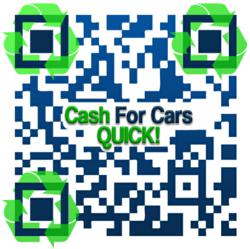 Get fast cash for cars and trucks in Dallas with CashforCarsQuick.com
Dallas, TX (PRWEB) July 14, 2012
Popular cash for cars Dallas service from Cash for Cars Quick has just got better and smarter with the expansion of their service facilities. The California based company is the pioneer in introduction of environment friendly disposal of abandoned vehicles in the city. Within a very brief tenure, Cash for Cars Quick has emerged as the nationwide leader in promoting the requirement for greener technologies for junking of old vehicles. As a part of their nationwide expansion program, they have launched a contact center with all advanced facilities in Dallas. This new call center will help the company in responding to an increasing volume of incoming inquiries in a timely manner. Cash for Cars Quick has always been appreciated by their customers for their prompt pick up service. New partner companies have been included to the service network of the company in order to maintain the save service quality in spite of a rapidly increasing customer base. To find out more about Cash for Cars Quick and their Dallas service, please visit http://cashforcarsdallas.cashforcarsquick.com/.
Dallas has been a severe victim of irresponsible disposal of junk vehicles since many decades. Unfortunately, most car owners in this region were not aware of the dangers associated with irresponsible dumping of their abandoned cars and trucks. Hazardous waste puts people's health at risk and can harm the environment. Old vehicles release lots of hazardous fluids like spent acids from batteries, coolants, burnt oil and grease, engine oils, brake fluids. Cash for Cars Quick has done an excellent job in this region by making car owners aware of the requirement for proper disposal of junk vehicles. The company also offers up to $600 for old cars in order to inspire them to sell their cars. Cash for Cars Quick has made phenomenal progress in the city so far to beat the projected business volume for the month of May. The company believes its strong marketing campaign that focused on internet marketing and targeted key search terms like "we buy cars in Dallas" and "auto recycle for cash Dallas" helped Cash for Cars Quick with such fast success. To read more on the company's Facebook page, visit
http://www.facebook.com/CashForCarsDallasTX
Talking about the recent expansion of service facility, the CEO of the company William Leonard says, "This is really great news because the number of interested car owners in the city has been increasing everyday. We are committed to provide you the same or even better standard of service in spite of this growth in number. We look forward to the same type of support from all of you in Dallas in the days to come".
About the Company: Cashforcarsquick.com is a growing cash for junk cars service that provides junk car recycling and provides a high return to the car and truck owners in Dallas Texas and throughout the United States. The company and its partners follow environmentally friendly disposal practices to safeguard the future of the planet. To read more about the company visit http://cashforcarsquick.com
Contact:
William Leonard
Phone: 888-862-3001
Email: info(at)cashforcarsquick.com