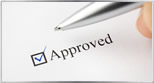 Dallas, Texas (PRWEB) February 13, 2013
Spring is the most frequently used time of the year to sell a residence. That's the time of the year for families to organize moves based on school schedules. It is not unusual for home owners to wait until after the New Year holidays to prepare the residence for sale. Buyers have often the boost for tax refunds to help with the finances of a home purchase as cited by Time Magazine - Business and Money.
Getting the house ready for the spring sale may also mean that the homeowners need to address possible foundation repairs. There is always a debate regarding the fixing of minor repairs before selling a house or giving allowances to the buyers. "When it comes to large repairs, there is no question…do the repairs before you put the house on the market. Otherwise, the loss of value will exceed the cost of repairs" state Julie Goines with Premier Foundation Repairs Inc in Dallas. "Having to do such large repairs will be a turn off for most people. The only people interested and making offers on the house would be contractors looking for a profit after they flip the house. In order to make a profit, their offer will be much lower than the regular population." continues Ms. Goines
If cost is an issue, homeowners can always check to see if financing options are available with the foundation repair company. With all reputable companies, the repairs should be guaranteed and the coverage on the foundation repairs should be transferred to the new possible owner. Such feature will give the possible buyers great piece of mind while assuring the sale of the house to be a smoother process.
To give the possibility to address and start the foundation repairs as soon as needed, premierfoundationrepair.com now has joined forces with financial institutions in Dallas tailored for new customers. Visit the information page at http://www.premierfoundationrepair.com/financing.html.
----
Premier Foundation Repair Inc.
http://www.premierfoundationrepair.com
3767 Forest Ln, Dallas, TX 75244