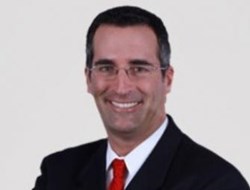 The New Year is right around the corner, and anyone who had the misfortune of experiencing IRS controversy in the past, one wish for 2014 is to stay out of trouble with the IRS
Dallas, Texas (PRWEB) December 31, 2013
Nick Nemeth, founder of the Law Office of Nick Nemeth PLLC, a Dallas tax law firm, recently published a blog on his website discussing IRS strategy. The blog, titled "IRS Tax Relief: Six New Year's Resolutions to Help You Avoid IRS Trouble" offers practical guidance for his readers.
IRS Attorney Nick Nemeth writes, "The New Year is right around the corner, and if you've had the misfortune of experiencing IRS controversy in the past, one wish that I'm certain you have for 2014 is to stay out of trouble with the IRS!"
The Law Offices of Nick Nemeth wants to help this wish come true, and stay that way: out of trouble! For that reason, today they are going to look at six key steps to help avoid IRS trouble, and to help minimize the damage should a dispute occur:
Document deductions. With the IRS, documentation is the name of the game. claiming deductions due to charitable giving, business vehicle usage, or anything else… it is crucial to make sure the paperwork can be produced to support your claim.
In case of a business owner, careful records must be kept. Business owners must keep careful records, including documenting their income and expenses. The IRS will often demand this information, and they can't be produced, business expenses may get added back to one's taxable income."
The Law Office of Nick Nemeth concentrates on tax law in the Dallas - Ft. Worth area. The firm focuses solely on helping individuals and businesses overcome the stress and devastation associated with IRS problems.
About Nick Nemeth:
The Law Offices of Nick Nemeth focus solely on IRS tax problems and one of the most common reasons clients come to Nemeth is for delinquent tax returns.
With over 15 years experience as a lawyer, Nick Nemeth is a best-selling author who focuses on helping both individuals and businesses overcome the stress and devastation of their tax problems. At his boutique tax law firm located in the Dallas/Fort Worth area, solving IRS problems goes beyond saving his clients' money.
Contact:
Nick Nemeth
Andrea(at)myirsteam(dot)com
http://www.myirsteam.com
972-484-0829