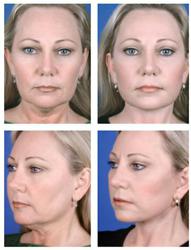 No one should ever again settle for the Hollywood windswept look of the past that makes people look different—and not like themselves.
Dallas, TX (PRWEB) April 21, 2011
At a May gathering in Boston of his colleagues from all over the world, Dr. Rod J. Rohrich of UT Southwestern Medical Center in Dallas, Texas, will share details about the development and advancement of a face lift technique based on a fundamental change in knowledge of facial aging. The new cosmetic surgery approach involves lifting and filling areas where fat compartments in the face have degenerated with age, as opposed to previous face lift techniques which focused on pulling the skin tight. The new technique eliminates the undesirable windswept look that has received much negative press, and replaces it with a fuller, more youthful look. Dr. Rohrich will share details about this technique at The Aesthetic Meeting 2011, organized by the American Society for Aesthetic Plastic Surgery (ASAPS) and the Aesthetic Surgery Education and Research Foundation (ASERF).
"Our understanding of how the face ages has improved. We lose fat in specific compartments in the face, rather than the skin just sagging," said Rohrich, whose landmark study of facial fat was conducted in collaboration with Dr. Joel Pessa, also from UT Southwestern, in 2007. "The new Lift-and-Fill cosmetic surgery procedure really should be called a facial rejuvenation rather than a face lift, because it restores the face to a youthful, un-operated look. No one should ever again settle for the Hollywood windswept look of the past that makes people look different—and not like themselves."
A key to the new cosmetic surgery procedure is careful individual preoperative analysis of each person's face, including asymmetries and subtleties that give every person a unique look. To complete this analysis, the patient supplies a photograph of himself or herself from 10 years prior. Computer mapping is used, along with trained observation, to create a facial rejuvenation plan that combines less aggressive shifting of skin and more augmentation or filling and facial shaping. "Facial rejuvenation is really both a science and an art," Rohrich said.
Prior face lift procedures were based on the belief that skin laxity or loosening was the main cause of facial aging, with gravity pulling loose skin downward. According to Rohrich, plastic surgeons also used to believe facial muscles weaken and fat tissue accumulates in the face with age. Previous facial cosmetic treatments consisted of pulling the skin, which often resulted in a distorted, unnatural appearance, but this process did not address the problem of deeper tissue aging. This old-style approach to face lifts caused distortion in the face and didn't last very long.
As more research was conducted, plastic surgeons began to reevaluate this old-style approach. They had long known that cosmetic fillers made the face look more youthful. They discovered fat compartments that break down with age and often pull away from one another, creating hollows in the face. They also observed that a breast lift by itself did not last as long as when implants were used to help provide support of the breast structure.
Rohrich's approach is based on those clues along with new insights into aging: 1) the skin is not as lax as we had once thought—loose skin is not caused by skin stretching out, but by the degeneration of fat compartments under the skin; 2) facial muscles do not weaken as much as we used to think; and 3) fat compartments break down with time in specific, predictable areas of the face.
Because the new face lift treatment does not involve deep facial dissection, the procedure is safe and gives much longer lasting results than old-style face lifts. It means surgeons can avoid major plastic surgery complications, such as facial palsy, that are difficult to correct and can be devastating for cosmetic surgery patients.
Rohrich teaches residents and fellows as well as many international surgeons annually at UT Southwestern Medical Center who learn this new technique as a revolutionary and safe replacement for old-style face lifts. Practicing plastic surgeons can learn the new technique in a laboratory setting at the international Dallas Cosmetics Symposium, co-chaired by Dr. Rohrich, held every March. For more information contact Dr. Rohrich's office at 214-821-9114 or visit his website at http://drrohrich.com/
About Rod J. Rohrich, M.D., F.A.C.S.
Dr. Rohrich holds the Betty and Warren Woodward Chair in Plastic and Reconstructive Surgery at UT Southwestern Medical Center in Dallas, Texas. He also holds that university's Crystal Charity Ball Distinguished Chair in Plastic Surgery. He is a graduate of the Baylor College of Medicine, with residencies at the University of Michigan Medical Center and fellowships at Harvard University (hand/micro surgery) and Oxford University (pediatric plastic surgery). He has served as president of the American Society of Plastic Surgeons. He has been repeatedly selected by his peers as one of America's best doctors, and twice received one of his profession's highest honors, recognizing his contributions to education in his field: the Plastic Surgery Educational Foundation Distinguished Service Award. Dr. Rohrich participates in many associations and councils for the advancement of plastic and reconstructive surgery. He is a native of North Dakota.
About The Aesthetic Meeting 2011
Organized jointly by the American Society for Aesthetic Plastic Surgery (ASAPS) and the Aesthetic Surgery Education and Research Foundation (ASERF), this annual gathering lays a foundation to inspire and engage practitioners and staff. The meeting provides a 100-percent focus on cosmetic medicine and cosmetic plastic surgery, with emphasis on evidence-based medicine.
###