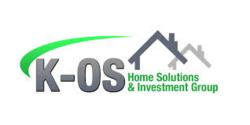 These upgraded services are one solution now available to owners of homes not currently using realtor services.
Dallas, Texas (PRWEB) May 25, 2013
Buying and selling real estate can be a smooth process for some and complicated for others. Personal circumstances are usually different for every homeowner interested in selling a home. One Dallas real estate company has launched a new website online strictly for homeowners to use. The KO-S Home Solutions company is now offering expedited selling services to homeowners at http://koshomesolutions.com/we-buy-houses. These upgraded services are one solution now available to owners of homes not currently using realtor services.
The traditional route of real estate listings requires the use of an authorized agent or realtor company. Listings are made when homes are inspected and deemed ready for entry on the market. This qualifications process can be hard to qualify for if a homeowner has circumstances that require a faster sale.
Issues like divorce settlements, relocation and bankruptcy remain some of the reasons that a home sale could need to be expedited. The new website resource launched online is offered as a way that homeowners can research the variety of ways provided by the KO-S company to sell homes faster.
One difference that this company provides is the removal of expired listings. A traditional market listing has a time limit attached. When this period of time is exceeded, the listing services provided by realtors or real estate agents is removed. The company maintained list of buyers that is used to help homeowners is now offered in place of traditional listings.
This network of Dallas area buyers receives first access to all homes marketed for sale. The actual sale of a property can take place faster and no listing fees or expiration dates apply to homeowners. This service is designed to coincide with the new website launch.
Aside from the services listed online, a new YouTube channel has been launched for homeowners to follow. This channel is now used to provide a better overview of company services as well as provide services to buyers of real estate. This channel can be viewed online at http://www.youtube.com/user/KosHomeSolutions and a series of videos has now been uploaded.
Regular updates to this video channel are expected to be made as a companion informational source to the company website. Direct contact information is available inside of each video to allow all homeowners or buyers of homes to make direct contact with company specialists.
About K-OS Home Solutions
The K-OS Home Solutions company buys and sells real estate in the Dallas, Texas area. This company is staffed by industry veterans in the housing industry who know and understand the local market. The alternative services that are provided aside from traditional realtor services have helped this company stand out from competitors in the industry. The K-OS Home Solutions company recently launched a new and informative website designed to provide immediate solutions for homeowners online. This new website includes overviews of company services, streaming videos and detailed blog posts dedicated to the TX market.