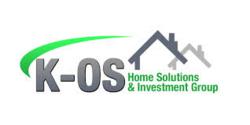 These listings represent the company owned properties that are available for immediate occupancy.
Dallas, Texas (PRWEB) May 22, 2013
Purchasing a home can be easy for some people and more difficult for others. Multiple issues can prevent the actual purchase of a property for an individual or family. One company in Texas is now offering solutions to help a person searching for affordable houses to find occupancy faster. The KO-S Home Solutions company has now listed its Dallas rent to own homes online. These listings represent the company owned properties that are available for immediate occupancy. Some of these homes are priced under current market rent and can be viewed online at http://koshomesolutions.com/we-buy-houses.
The current housing market in states like Texas can be complicated for a person without a near perfect credit record. More banks and mortgage lenders are requiring higher credit scores to help avoid a potential foreclosure after mortgages are signed. These harder qualifications can prevent men and women from obtaining immediate housing.
The properties that are now offered in the Dallas area are properties that have been acquired by the KO-S company and are maintained for immediate rental. These properties do not require the stringent credit qualifications that some mortgage companies now require.
The recent changes made to the company services has made these new rental terms possible. This company is comprised of experts in real estate who are not realtors or agents. The company group of investors secures properties from multiple sources to provide better housing solutions to renters. Because these properties are company owned, the upgrades and modifications that could be required before leases are signed are already completed. No out of pocket costs are charged to renters. These efforts are helping more people to save money when leases are signed for shorter or long-term agreements.
The new listings that are available online now include photographs and lengthy property descriptions. Men and women who choose to browse these available listings have the option of making contact with company experts by local telephone number or making contact online. Each of these contact methods results in a fast response to all inquires. New videos are now used to help inform renters of the properties now available. These videos can be browsed at http://www.youtube.com/watch?v=Unbv1FLgSOg.
The contact form that is now published online allows information requests to be received immediately. These are forwarded to housing specialists who takeover the research process to provide faster responses. These upgrades to the company are helping to place more men and women in homes at a faster rate.
About KOSHomeSolutions.com
The KOSHomeSolutions.com company buys and sells real estate in the Dallas, Texas area. This company is a group on non-realtors and non-real estate agents who work closely with men and women who have extraordinary circumstances when buying and selling a property. The launch of the new company website is now helping to provide better information to those searching for homes. The KOSHomeSolutions.com company helps to provide customized services to both buyers and sellers to expedite real estate transactions. This company is able to close a sale in 30 days or less with an attorney. These alternatives to traditional real estate buying and selling have helped to build the company reputation in the South.