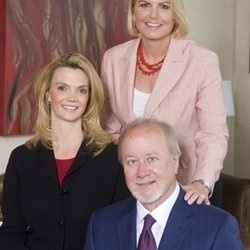 The Dallas/DFW Car Wreck Attorneys of Eberstein & Witherite have launched a new website, 1800-Car Wreck.com, dedicated to helping Dallas auto accident victims and their families.
Dallas, Texas (Vocus) September 14, 2010
Personal injury protection is a term generally used to refer to a level of insurance companies may offer to drivers to ensure coverage in the event they are involved in an automobile accident. However, drivers who are involved in vehicle accidents may not always carry this type of coverage, for a number of reasons, but may still require legal protection of their rights to be compensated for their injuries or damages. The Dallas car accident attorneys of Eberstein & Witherite have taken on a new initiative to ensure that all Texas personal injury victims have access to equal protection under the law.
1-800-CAR-WRECK.com
With so many Dallas auto accident lawyers vying for their next client, victims of automobile accidents may find it difficult to figure out whom to turn to for help. The leading Dallas DFW/ car wreck lawyers of Eberstein & Witherite, LLP have announced the launch of a highly informative website, designed to tackle this issue and many others for those that have been involved in car accidents in Dallas.
By visiting http://www.1800-car-wreck.com, injured victims and their families can find invaluable resources, complete with videos that not only introduce them to the effective Dallas car wreck lawyers of Eberstein & Witherite, but also offer a more personal approach to dealing with their sensitive legal matters. The law firm is currently providing free consultations to car wreck victims seeking legal compensation for their accident.
About 1-800-CAR-WRECK.com & Eberstein & Witherite LLP
The Dallas car accident injury attorneys of Eberstein & Witherite have served Texas accident injury victims for over a combined 50 years. The experienced legal team has multiple resources available to help those who may be unsure of where to turn when an accident has left them unable to work, or in need of car compensation, or reimbursement for medical bills and other expenses they have accrued as a result. The attorneys state, "We care, we have the experience and have successfully claimed million of dollars as compensation for our injured clients either though courtroom verdicts or through settlements."
The professional legal team at Eberstein & Witherite welcomes those who have been involved in a motorcycle wreck, highway wreck, 18 wheeler accident, pickup wreck, deadly car wreck, drunk driving accident, or any other vehicle accident type, to contact them immediately by visiting http://www.1800-car-wreck.com for a free evaluation of their case.
For more information about the attorneys of Eberstein & Witherite, or to speak with someone about a case, please visit http://www.1800-car-wreck.com, or call 1-800-CAR-WRECK in Dallas.
Media Contact:
Amy K. Witherite
1-800-CAR-WRECK
AWitherite(@)EWLAWYERS(dot)COM
###