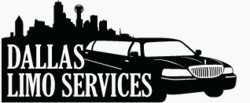 Ride in Style
Dallas, TX (PRWEB) November 30, 2012
The business of limousine services is a popular one in cities like Miami, FL and Las Vegas, NV, where high energy nightly parties are almost traditional. There is another city, though, that is quickly climbing the hierarchy of the known "party cities" in the United States, one that, at one time, was known only for its prowess in football. While Dallas, TX may not ring true as a traditional nightlife city, the existence of flourishing businesses like Dallas VIP serve to drive home the fact that the southern city can stand up to the better known party cities. In an effort to expand its business even further, Dallas VIP has launched a limousine service all its own. Serving the greater Dallas-Fort Worth area, DallasLimoServices.com will provide a vast variety of limousines for all occasions.
Dallas VIP is a well known service within the city of Dallas that provides its customers with an experience that only a heap load of money would normally provide. Offering VIP services at a budget price, Dallas VIP can arrange an evening of opulence and extravagance for any occasion, even one so small as a romantic date-night on the town. Nightclub access with VIP treatment, dinner reservations, and tickets to the latest and greatest local shows are just a few services that Dallas VIP offers. The company's new website, DallasLimoServices.com, will provide an outlet for those individuals simply looking for the impeccable services of a limousine dispatch.
Dallas Limo Services is equipped with the highest end vehicles, all serviced and washed frequently to ensure that all guests receive the same celebrity look and treatment. Airport pickups will never be the same with a private sedan limo. This 3 passenger town car will help to relieve any stresses that come with travel days. A personal driver will ensure a comfortable ride with a prompt arrival. Perfect for smaller occasions, the standard stretch limousine can seat up to 6 individual passengers. Outfitted with plush leather seating and a spacious interior, the standard stretch is the ideal mode of transportation for proms, romantic evenings, and for the new bride and groom.
Larger occasions can look to the superstretch and stretch SUV limousines, both of which are the physical embodiment of opulence. The 10 passenger superstretch looks like a standard limo and is equipped with all of the norms of interior fiber-optic lighting, plush leather seating, and passenger controlled air-conditioning and radio / CD player. The stretch SUV features enough space to carry 14 passengers and has an array of mood lighting to give the interior a "party space" feel. An on-board minibar graces both vehicles and offers an optional assortment of champagne, liquors, and soft drinks.
The largest limousine class available can sit up to 20 passengers, and while it doesn't look at all traditional, it still carries itself with the same extravagance as any limo. The stretch Hummer limo, also available in an all-pink variety for those girls' nights out, is a high end behemoth perfect for all occasions. The interior sports mp3 connectivity, strobe and neon lighting effects, and several TVs lined throughout for on-the-road entertainment. The only things grander than the Hummer limo are the party, shuttle, and coach buses. These 25, 35, and 60 passenger vehicles are ideal for massive events, such as family reunions and large wedding parties.
On top of providing streamlined limousine services, Dallas Limo Services also specializes in creating packaged deals. Perfect for bachelor and bachelorette parties, these packages will typically include access to the hottest clubs in town, with a transfer between each club in the form of an extravagant limousine. Much like with Dallas VIP, Dallas Limo Services will cover the charge at the door and ensure that, no matter where the party goes, it will have that VIP status.
Dallas VIP's subsidiary, Dallas Limo Services, is up and running and is available to answer inquiries. Reservations can be made by calling 1-972-432-7737 or by logging onto DallasLimoServices.com.