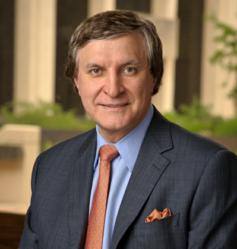 It is clear long-term results are better when we use less-invasive, less complex procedures, so I am recommending as a profession that we use clear processes to minimize complexity in a calculated manner.
Dallas, Texas (PRWEB) February 14, 2013
In a London, England, address to colleagues at the annual meeting of the British Association of Plastic Reconstructive and Aesthetic Surgeons (BAPRAS), Dallas plastic surgeon, Dr. Rod Rohrich, introduced an algorithmic process for the management of necklifts. The process is based on pre-operative analysis of each individual patient's skin, fat and banding. He shared insights, offered suggestions and unveiled a graduated approach to necklifts that uses the simplest and least invasive procedures possible to accomplish the desired result. Dr. Rohrich is chair of the department of plastic and reconstructive surgery at UT Southwestern Medical Center and a recognized expert in cutting edge cosmetic surgery of the face, nose and neck.
Dr. Rohrich said he selected this topic for his address because the way necklifts are managed is important to give the best outcome for facelift patients. If necklifts are not handled correctly, he said, the post-operative neck will look out of synch with the face. His proposed approach to cosmetic surgery of the neck is based on a study of more than a thousand patients over 20 years in his own practice, including long-term outcomes of each case.
"It is clear long-term results are better when we use less-invasive, less complex procedures, so I am recommending as a profession that we use clear processes to minimize complexity in a calculated manner," Dr. Rohrich said. "This means we would use a graduated approach that takes into account the condition and needs of each individual patient." Dr. Rohrich urged colleagues to carefully observe and consider each patient's specific circumstances before planning procedures.
In his address, Dr. Rohrich reviewed advancements in necklifts that have taken place over the last 10 years, including platysmal tightening, which deeply shapes neck muscles. One of the goals of fat reshaping is now avoiding the removal of too much fat, which makes the neck look over-operated. Deep neck sutures suspend the neck until wounds heal, especially in heavy, full necks.
In general, Dr. Rohrich's recommended graduated approach emphasizes the use of SMAS "Lift and Fill" type facelift shaping procedures to solve lower facial jowling issues when possible. He said this procedure corrects about 80% of lower face jowling. Second, his addition of a neck-directed reshaping process includes deep playtsmal muscle repositioning to correct 15% of remaining issues, with direct fat excision as needed to complete the finessed necklift.
According to Dr. Rohrich, this new graduated approach should be used with careful consideration for the unique needs of each individual. The procedures used should change depending on skin laxity, presence of jowls, presence and amount of fat, and chin shape. Different approaches also should be used depending on the shape of a person's face. The goal is to sculpt the tissue and skin toward a generally oval youthful outcome, without changing a person's unique look.
Of the necklift cases studied by Dr. Rohrich, only 4% required revision. Most were due to residual fat, and these were corrected in a minor in-office procedure A smaller number of revisions were due to skin laxity issues, and the fewest were due to recurrent bands of skin and fat on the neck. According to Dr. Rohrich's case studies, there are no differences in revision rates between men and women. In the talk to BAPRAS colleagues in London, Dr. Rohrich shared numerous specific cases and the best ways to correct problems both intraoperatively and postoperatively. He emphasized the fact that best results in most cases will not be visible earlier than six months after operating.
"The key to a successful facelift," Dr. Rohrich said, "is understanding how the neck ages and performing a consistently good necklift with the facelift. If this is done carefully and with the appropriate careful planning, thought and consideration of each patient's needs and expectations, patient satisfaction rates increases dramatically."
About Rod J. Rohrich, M.D., F.A.C.S.
Dr. Rod J. Rohrich holds the Betty and Warren Woodward Chair in Plastic and Reconstructive Surgery at UT Southwestern Medical Center in Dallas, Texas. He also holds the UT Southwestern Medical Center Crystal Charity Ball Distinguished Chair in Plastic Surgery. He is a graduate of the Baylor College of Medicine with high honors, with residencies at the University of Michigan Medical Center and fellowships at Massachusetts General Hospital/Harvard (hand/microsurgery) and Oxford University (pediatric plastic surgery). He has served as president of the American Society of Plastic Surgeons and currently serves as president of the Rhinoplasty Society. He repeatedly has been selected by his peers as one of America's best doctors, and twice has received one of his profession's highest honors, the Plastic Surgery Educational Foundation Distinguished Service Award, which recognizes his contributions to education in his field. Dr. Rohrich participates in and has led numerous associations and councils for the advancement of plastic and reconstructive surgery. He is a native of North Dakota and is married to Dr. Diane Gibby, also a plastic surgeon. They live in Texas with their two children.