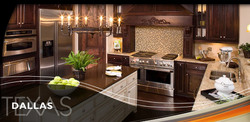 Dallas, TX (PRWEB) September 9, 2010
Ashton Woods Homes, a premiere builder of eco-friendly and energy-efficient new homes, today announced the availability of new, energy-efficient homes in two new communities in McKinney and Frisco, near to Dallas.
Established in Dallas, TX in 1989, Ashton Woods builds high-performance homes in growth communities in Dallas, Atlanta, Austin, Houston, Phoenix, Orlando, Raleigh and Tampa.
Flagstone, in McKinney is a private enclave of 38 homes along a wooded creek. New home sites in Flagstone are spacious, with extra deep lots available. Homebuyers can choose from breathtaking designs ranging from 2,037 square feet to over 3,700 square feet, starting at $219,900. Each new home offers designer details and energy-efficient features that add comfort, convenience and lasting value. McKinney was recently named number 5 in the Top 10 cities to live in 2010.
Winding Creek in Frisco is surrounded by mature trees, a gorgeous greenbelt and wooded creek. , This private community offers spacious homesites complete with gorgeous, energy-efficient homes. Homebuyers can choose from innovative designs ranging from 2,000 to over 4,000 square feet, with 3-car and rear-entry garages. Priced from $239,900.
Because new homes from Ashton Woods are energy-efficient. Ashton Woods homeowners can realize as much as a 40% savings on their annual utility costs. The two communities are distinctly different and both communities are just minutes from major shopping, dining and entertainment.
Grand Opening festivities will start on September 12, 2010 with a Realtor Grand Opening Event on September 16th and homebuyer incentives including $500 in free options, effective through September 30th.
"Our homes are built to a high energy-efficiency standard that saves homeowners a substantial amount of money," explained Brian Kopp, Vice President of Sales & Marketing. "Even when compared to a home just 10 years old. Our research shows it would take nearly $50,000 to bring an existing home to our energy-efficient level and that's just for the items that could be addressed.," he added.
With built-in energy savings, historic low interest rates, a desirable community location and #1 rank in new home quality from JD Powers 2009 – these 2 new communities are a win-win decision for prospective buyers.
For directions and additional information on these new eco-friendly homes, visit the Ashton Woods website @ http://www.ashtonwoodshomes.com/dallas.
###