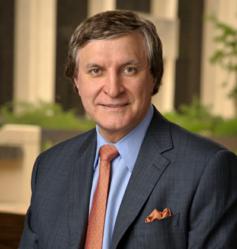 Dallas, Texas (PRWEB) November 15, 2012
Dr. Rod J. Rohrich has been named one of the best doctors in Dallas in the area of plastic and cosmetic surgery by D Magazine in the October issue focusing on top physicians in Dallas. D Magazine releases its peer-reviewed list of best doctors annually to highlight superb physicians practicing in the Dallas and Fort Worth metroplex. Dr. Rohrich currently serves as professor and chairman of the Department of Plastic Surgery at UT Southwestern Medical Center in Dallas.
704 top physicians were chosen by their peers in 43 specialties. The Best Doctors listings are especially renowned in the Dallas area because they are selected by a peer-review process and are free of paid inclusions.
A longstanding advocate of patient safety, Dr. Rohrich believes the D Magazine physician listings can patients make more informed decisions. "The most important factor in all of plastic surgery, the one which determines your safety and outcome, is who you choose as your plastic surgeon," explains Dr. Rohrich.
"Some people spend more time choosing a pair of shoes than choosing their plastic surgeon," quips Dr. Rohrich, who sees many patients that need corrective secondary surgery because of mishaps or mistakes made by improperly trained or inexperienced surgeons. Up to half of all his Dallas rhinoplasty patients, for example, are coming to see him for secondary rhinoplasty to correct poor results.
"Always choose your surgeon wisely and carefully. Make sure he or she is board certified and has the expertise and the experience to deliver a satisfactory and safe outcome," says Dr. Rohrich.
About Rod J. Rohrich, M.D., F.A.C.S.
Dr. Rod J. Rohrich holds the Betty and Warren Woodward Chair in Plastic and Reconstructive Surgery at UT Southwestern Medical Center in Dallas, Texas. He also holds the UT Southwestern Medical Center Crystal Charity Ball Distinguished Chair in Plastic Surgery. He is a graduate of the Baylor College of Medicine with high honors, with residencies at the University of Michigan Medical Center and fellowships at Massachusetts General Hospital/Harvard (hand/microsurgery) and Oxford University (pediatric plastic surgery). He has served as president of the American Society of Plastic Surgeons and currently serves as president of the Rhinoplasty Society. He repeatedly has been selected by his peers as one of America's best doctors, and twice has received one of his profession's highest honors, the Plastic Surgery Educational Foundation Distinguished Service Award, which recognizes his contributions to education in his field. Dr. Rohrich participates in and has led numerous associations and councils for the advancement of plastic and reconstructive surgery. He is a native of North Dakota and is married to Dr. Diane Gibby, also a plastic surgeon. They live in Texas with their two children.