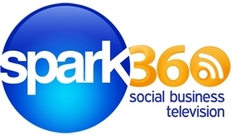 Every time a customer calls in, they're speaking to an owner of this company
Dallas, TX (Vocus) September 14, 2010
A wide-ranging, extensive inventory of floor coverings - carpets to ceramic tile, hardwood flooring to high-quality vinyl - and the promise of fast, expert installation already sets Carpet One DFW apart from the competition. But spark360 also uncovers two more pieces of the Carpet One story: its bold guarantees to customers and a policy that gives employees ownership in the company's success.
How Carpet One DFW rolls out its one-stop-shop strategy for winning in a competitive industry segment can be seen in the latest spark360 business profile, now available for viewing at http://www.spark360.tv.
The spark360 cameras go inside the company's sprawling Southlake corporate office/warehouse facility and watch as employees load up trucks filled with flooring products, all heading to residential and small business customers. Carpet One DFW (http://www.carpetonedfw.com) makes it easy for those looking to spruce up their floors; they can go online or come into one of six Dallas-area showrooms to choose floor coverings such as carpet, natural stone, granite tile and laminate flooring, all made by the top brands in the industry. Carpet One DFW then offers its installation services, although customers seeking a do-it-yourself approach can head to two area warehouse outlet centers.
But those who may not like their choice of floor covering style or color after seeing it in their homes or offices can choose what Carpet One calls the "Beautiful Guarantee" - the company will remove it free of charge.
Carpet One's vice president of sales Gary Gilbert explains the concept to spark360 host Renay San Miguel: "We consider it a commitment to our customer. Our customers are very important to us and a lot of our customers are repeat customers and we want them to be customers for life. The best way to do that is guarantee that they're happy with the product that we're putting in their home. So basically we promise that they'll love the way their new floor looks or we'll replace it for free - both the product and the installation."
Carpet One DFW tries to avoid those situations, of course, by employing experienced consultants and designers in their showrooms to help customers make the right choices. And thanks to an employee stock option plan (ESOP) that began in 1996, those consultants and designers have a bigger stake in the company, says CEO Larry Barr. And that has translated into "astronomical" success for Carpet One DFW.
"Every time a customer calls in, they're speaking to an owner of this company," Barr tells San Miguel during an interview at the company's Grapevine, Texas showroom. "We empower these people to take full ownership of these customers in each and every situation. And as an owner you have a certain responsibility, so a customer feels they are getting the very best treatment they are going to get, whether they're talking to me or talking to a consultant, their satisfaction is translated into bottom-line dollars for this company."
The company also shows a commitment to environmentally-safe products with its Healthier Living Installation System, complete with anti-microbials in materials to battle allergens, so customers can have confidence in the indoor air quality after Carpet One's employees leave the home.
spark360 Executive Producer Steven Swaim said, "It was a pleasure working with Carpet One DFW on their spark360 segment. They are a top-notch organization who empowers their employees and works to make sure their customers walk away satisfied and become repeat customers."
"With the challenges in the economy we're facing right now, companies have to do everything they can to separate themselves from the pack," San Miguel said. "We at spark360 like putting a spotlight on companies taking innovative approaches to show value with their products and services. Carpet One DFW fits the bill with their customer service guarantees and by letting employees share financially in the company's success."
# # #