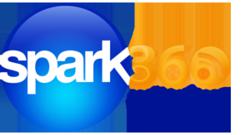 "At first glance, Dallas Drain Company might look like another plumbing-type firm, but there's more engineering and technological innovation going on at Dallas Drain."
Dallas, TX (Vocus/PRWEB) March 17, 2011
Thanks to its innovative methods of draining water away from residential and commercial building foundations, Dallas Drain Company has also built its own solid foundation: a successful business model that's a combination of old-school craftsmanship and investments in high-tech research. Splash Media's spark360 puts that ingenuity and hard work on display in its new "Social Business Video" profile, now available for viewing at http://www.spark360.tv.
Dallas Drain Company, in business since 1984, specializes in installation of drainage systems using the French Angled Slotted Pipe (FASP). The pipe's self-cleaning design does away with the need for filter cloths that can clog up with dirt, which necessitates digging up the systems for replacement. But Dallas Drain's FASP systems are good for the life of the house and come with a 10-year warranty.
FASP helped fast-track the company's success, but Dallas Drain - led by president and CEO Kevin Travis - has also designed new ways of protecting other areas such as sports complexes, golf courses and roads. The company takes in-house research and development seriously; it's won patents or has patents pending for products that clean downspouts and monitor basement sumps. Dallas Drain has put cameras in experimental pipe systems underground to check fluid flows and has even built a golf sand trap on company grounds for testing drainage methods.
The spark360 cameras take viewers behind the scenes as Dallas Drain Company workers install a new residential drainage system and show the company's monitoring and control systems for its research projects. Examples of the company's work in "rain harvesting" are shown, and speeded-up photography is used to show the sand trap testing area draining off water from a simulated downpour in 8.5 minutes.
Travis also appears on the spark360 virtual set for an interview with host Renay San Miguel, and talks about why architects and engineers should work with Dallas Drain Company before they begin drawing up their blueprints. "Usually what happens is, we get the call to look at the plans and we see immediately ways that we can better the design upfront," Travis said. "If they got us in on the design process, we can make it easier on them and we can make it easier on all the (construction) trades involved."
"At first glance, Dallas Drain Company might look like another plumbing-type firm," said San Miguel. "But there's more engineering and technological innovation going on at Travis' company. It's one of the few drainage-only companies in the U.S., but it's carved a very successful niche for itself, and that's the kind of entrepreneurship we like to highlight on spark360."
About spark360
spark360 is a Web-based business television program that celebrates the spark of entrepreneurship in America by featuring the unique stories of small and middle-market businesses.
spark360 also provides a credible and relevant outlet to get your story to a global marketplace through our exclusive 360 Distribution social media platform. spark360 delivers broadcast-quality, network news-style programs via a comprehensive SEO-optimized "full circle" distribution strategy that reaches every corner of the Internet. spark360 is a division of Splash Media, L.P. http://www.spark360.tv
For media inquiries for spark360, please contact: Steven Swaim sswaim(at)spark360(dot)tv
About Splash Media
Splash Media LP, based in Addison, Texas, is one of the largest agencies in the Southwest providing internet marketing, social media marketing and strategic video solutions. Splash offers a unique mix of services that blends interactive digital marketing with Emmy Award-winning video production.
Companies looking to outsource their social media marketing contact Splash Media for expertise in creating online communities, social media monitoring/interaction and content marketing. And since 2004, Splash has delivered web-enabled, custom strategic video solutions for training and communications.
For media inquiries for Splash Media, please contact: Chris Kraft ckraft(at)splashmedia(dot)com
# # #