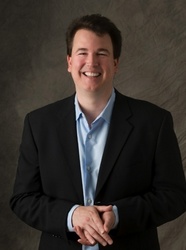 Self-proclaimed social media gurus will say that the key to getting your press releases noticed is to use newfangled formats or to link to them from Twitter or Facebook
Dallas, TX (Vocus) September 25, 2009
Most working journalists have to deal with hundreds, if not thousands, of press releases that cross the transom every year, says Scott Baradell, veteran Dallas online marketing and corporate communications expert. That number is far more than they are going to read. And of the press releases that journalists "read," all but a few get little more than a half-hearted skimming, followed by a click of the delete button.
The same is true for prospective customers and other members of the general public. A press release may turn up in their Google search results, but if it doesn't offer them anything of substance, they'll quickly hit the "back" button and move on to the next result.
"Self-proclaimed social media gurus will say that the key to getting your press releases noticed is to use newfangled formats or to link to them from Twitter or Facebook," Baradell states. "But ultimately, however and wherever you distribute your content, you will only succeed if the content is worth reading."
In other words, it shouldn't be BS.
Here are eight ways to tell if the press releases you are currently sending out fail the BS test:
1. Vague claims.
Are you a "leading" provider of this, that or the other? So's everybody else. Is your product the "first ever" of its kind? That's strange - so's Larry's product, Moe's product and Curly's product. Be specific. Provide details. Quantify. Source your data. Where appropriate, include a quote from a third party to verify your claims. I can say I have a Great Dane named Ginger who weighs 130 pounds, as measured by the Corner Pet Clinic. Or, I can say I have a really big dog. Go with the former.
2. Industry jargon abuse.
Some press releases overuse technical jargon. This communicates that what you're announcing is so inside-baseball that only about three reporters on the entire planet could possibly care about it. So why did you send it to 2,000? Other press releases misuse jargon. This generally means that the junior PR person who wrote the release doesn't know what he's talking about, and the company didn't bother to run it by the technical people who do. Can you hear that? It's the sound of a thousand delete buttons being pressed at once.
3. Business nonsense talk.
Paradigm shift. Scalable. Best of breed. End to end. Mission-critical. World-class. Targeted completion date. OK, pick one -- because if you use more than one of these cliches and buzzwords in a press release, no one's buying it.
4. Silly superlatives.
If what you were announcing were really "revolutionary," you wouldn't need to put out a press release, would you? So tone it down.
5. Bait and switch.
When the release promises something in the lead that is inconsistent with the rest of the release, it's DOA. In fact, it just might backfire by raising a reporter's investigative hackles. For example, if you send me a release hailing your company's "strategic restructuring" (see No. 3 above) in the first paragraph, then bury the layoff of 1,000 people in the sixth paragraph, I probably won't care to hear anything you have to tell me. But I just might decide to contact some employees to get the real story on the layoff.
6. Tortured topicality.
If your company is so bereft of actual news that you have to hang your press releases on obscure ties to holidays and current events, I probably won't get past the headline. Don't bother.
7. Off-brand wire distribution.
PR Newswire and Business Wire are the gold standard when it comes to press release distribution to news media, with PRWeb the preferred choice for online visibility. If I see one of their names at the top of the release, I know you've spent a few bucks to get out your news. That means you're probably a real company and just might have real news. If, on the other hand, I come across your release via a free service, I'll be inclined to think less of it. You get what you pay for.
8. Clumsy e-mail distribution.
If I cover China and I get a press release touting fine china, I question how carefully I've been targeted as a recipient of your announcement.
So do yourself a favor and keep your press releases straightforward in structure, clear in language, and supported by facts. Practice this consistently, and reporters will be less likely to give your announcements a one-way ticket to the recycle bin.
About Scott Baradell
A lot of people claim to be media and marketing experts these days. Scott Baradell's claims are backed by experience. As a corporate communications executive, he led the communications departments of two Fortune 1000 companies. As an entrepreneur, he wrote the business plan for his own venture-backed startup. And as a social media consultant, he created a pioneering marketing blog that has been cited in books and has influenced some of the top bloggers on the scene today. Now, he brings his unique combination of old-school experience and online savvy to help you energize your company's marketing efforts for today's new era. Learn more at http://www.baradell.info.
Contact:
Cathy Baradell
(972) 235-3439
# # #