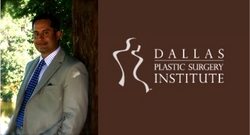 Mommy makeovers must be individualized to the needs of each patient
Dallas, TX (Vocus) September 29, 2010
Although having children is one of the most rewarding experiences of a woman's life, pregnancy can take a significant toll on a woman's body. For that reason, more and more women are choosing to have mommy makeover surgery, or post-maternity breast and body reshaping. This operation consists of a tummy tuck (abdominoplasty) and some form of breast surgery; most often breast augmentation with or without a breast lift (mastopexy). Some women also opt to have liposuction as part of their mommy makeover.
"Mommy makeovers must be individualized to the needs of each patient," says Dr. Jejurikar. "One women may be best served with a breast augmentation and another with a breast lift. Another may need a full tummy tuck and another a mini tummy tuck. One operation truly does not work for all patients."
Despite the differences faced by each patient, certain trends are visible among patients. With pregnancy, most women experience significant changes to their abdominal walls. Not only can they see extra fat and skin, but also they can suffer from abdominal wall muscle separation and irreversible skin injury, often visible as stretch marks. Diet and exercise usually does not improve hanging abdominal skin and bulging bellies. Even liposuction does not adequately treat this, as it only removes extra fat but does not address the muscle and skin problems. A tummy tuck (abdominoplasty) involves excising the extra skin, tightening the muscles, and re-shaping the belly button, which can create a flatter, more youthful abdomen.
Many women also lose volume from their breasts after pregnancy, resulting in smaller, droopier breasts. These women can benefit from breast augmentation, in which either a saline or silicone-filled breast implant is placed within the breast to make the breasts larger. The location of the incision varies from patient to patient, as does the location of the implant relative to the chest wall muscle. Some patients also have downward pointing nipples; these women need a breast lift (mastopexy), with incisions made around the areola (pigmented skin surrounding the nipple), and sometimes extending vertically down to the breast crease in the shape of a lollipop. The combination of a breast lift with breast implants can restore fuller, shapelier breasts.
Liposuction also can be a major component of a mommy makeover. Commonly targeted areas include the inner and outer thighs, love handles, arms, back, calves and ankles.
Combined tummy tuck, breast augmentation, breast lift and liposuction is performed commonly. Patients should anticipate surgery taking between 4 to 8 hours and needing 2-6 weeks to recover from surgery. Consultation with a board certified plastic surgeon specializing in cosmetic surgery is imperative to ensure that optimal, individualized results are achieved.
Dr. Jejurikar performs tummy tuck surgery, breast augmentation, breast lift (mastopexy) and liposuction as part of a comprehensive mommy makeover at surgery centers in Plano and Dallas, TX. He carefully assesses the needs of each of his patients to optimize the final results. Dr. Jejurikar is a member of the American Society of Plastic Surgeons and can be contacted via telephone at 214-827-2814 or via the Internet.
###