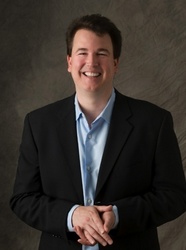 Dallas, TX (Vocus) September 19, 2009
Scott Baradell, veteran corporate communicator and online marketing expert, today announced the availability of three workshops to help companies energize and enhance their corporate communications and brand communications efforts for today's new era.
The half-day workshops include:
Brand in 60 Seconds
Can you explain what your company or product does that elevates it above the competition -- and do it in 60 seconds or less? Scott's branding strategy workshop is for companies that are seeking to better define and differentiate their company or product in the marketplace. Scott leads an interactive session with your management team to identify and articulate key brand messages. Deliverables include a brand platform document and a six-month corporate or product communications plan to start your brand in its new, more focused direction.
Integrating Social Media into Your Communications Program
Most Dallas online marketing consultants today are fast talkers looking for a quick buck -- out of your pocket. Scott is different; he wants to teach you how social media such as blogs and social networking sites can reduce your PR budget -- not increase it. He was the first PR executive in Dallas to create a successful blog, and the first to create a social news site. He's also been a Fortune 1000 executive, so he understands how large companies work. In addition to a half-day seminar, clients receive a customized plan for integrating social media into their communications efforts.
Crisis Communications in a Fragmented Universe
Scott has been advising executives and guiding corporations through crises for more than 15 years. But the rules of the game have changed dramatically in the past couple of years -- and are continuing to evolve every day. Through this workshop, you can gain a firm grounding in evergreen crisis communications strategies, and learn how to apply them in today's fragmented landscape of traditional media, blogs, Twitter and more.
In addition to these seminars, Scott's team puts together customized programs on request. Through his Dallas PR firm, the Idea Grove, Scott also provides a full range of online and offline marketing, public relations, social media and SEO services to retainer clients. To learn how Scott can help you, e-mail inquiries(at)ideagrove(dot)com.
About Scott Baradell
A lot of people claim to be media and marketing experts these days. Scott Baradell's claims are backed by experience. As a corporate communications executive, he led the communications departments of two Fortune 1000 companies. As an entrepreneur, he wrote the business plan for his own venture-backed startup. And as a social media consultant, he created a pioneering marketing blog that has been cited in books and has influenced some of the top bloggers on the scene today. Now, he brings his unique combination of old-school experience and online savvy to help you energize your company's marketing efforts for today's new era. Learn more at http://www.baradell.info.
Contact:
Cathy Baradell
(972) 235-3439
# # #