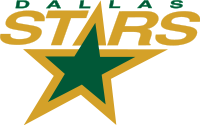 With our new ownership in place, we're completely dedicated to winning and thinking forward and these video presentations allow our partners to see and feel that." - Brad Alberts, Dallas Stars EVP of Corporate Development
DALLAS, TX (PRWEB) April 25, 2012
The Dallas Stars have partnered with digital sports marketing agency, Sportsdigita, to highlight 10 of their corporate partnerships with advanced motion graphics presentations. The presentations, produced by Sportsdigita, allow the Stars to effectively recap each partnership and to express their gratitude in a creative way.
In pursuit of maintaining the strong relationships the team has built with its partners, the recap video presentations provide each with a custom documentation of the specific inventory and promotions included in their 2011-12 partnerships.
Rather than reviewing partnerships through traditional presentations and print piece mediums, the Stars management team is thrilled to offer compelling material that their partners can enjoy.
"We're committed to delivering value and growing the relationships with our partners, and Sportsdigita's sponsorship recap videos have allowed us to do just that," said Brad Alberts, Dallas Stars Executive Vice President of Corporate Development.
"We applaud the Dallas Stars for thinking ahead and continuing to stay progressive in this digital age," said Angelina Lawton, Sportsdigita President and Founder. "The Stars understand the importance of creating value for their partners through digital integration. At Sportsdigita, we pride ourselves in being able to deliver digital solutions to forward thinking organizations like the Dallas Stars."
The videos will feature exciting themes based around the revival of the storied franchise, the revamped energy inside American Airlines Center, and the young, promising Dallas Stars core.
"With our new ownership in place, we're completely dedicated to winning and thinking forward and these video presentations allow our partners to see and feel that," expressed Alberts.
About Sportsdigita:
Sportsdigita is a rapidly growing digital creative and development agency specializing in helping professional sports teams stay on the cutting edge of the internet age. Based out of Minneapolis, the agency is comprised of former sport executives and provides its clients with integrated and personalized campaigns that involve web development, social media initiatives, and mobile capabilities to assist franchises cost-effectively reach their fans, partners, and prospects.
About the Dallas Stars:
The Dallas Stars are a professional ice hockey team in the 30-member National Hockey League (NHL). Since moving from Minnesota to Texas in 1993, the Stars have had unparalleled success as one of the NHL's top franchises on and off the ice. In its 19 years in Dallas, the club has earned seven division titles, two Presidents' Trophies as the regular season's best NHL club, two Campbell Bowls as Western Conference champions, and the pinnacle, the 1999 Stanley Cup crown. Off the ice, the Stars have overseen an explosion in youth hockey participation and currently operate six Dr Pepper StarCenter ice rinks with over 8,000 children and adults participating in various leagues and recreational programs. The team plays its home games at American Airlines Center in downtown Dallas and has its executive headquarters in Frisco.