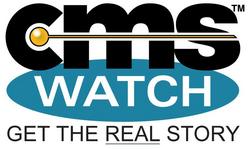 In these tough economic times, enterprises are looking to buy only the features they really need, at a predictable price point
Boston, MA (PRWEB) January 5, 2009
The Digital Asset Management (DAM) and Media Asset Management (MAM) marketplace has split into a low end and high end, with mid-market solutions lacking, according to recent research conducted by CMS Watch, a vendor-independent analyst firm. Small team/workgroup-style DAM tools can be purchased for US $2,000-5,000, while the enterprise-class DAM & MAM tools are rarely purchasable for less than US $150,000-$200,000.
"There's really not much left in between," notes CMS Watch Principal DAM Analyst, Theresa Regli. "This situation is a serious problem for buyers who need more from their DAM system than a simple digital archive, but don't have six-figure budgets."
These conclusions stem from research conducted for The Digital & Media Asset Management Report 2009, released today by CMS Watch.
"In these tough economic times, enterprises are looking to buy only the features they really need, at a predictable price point," adds Kas Thomas, co-author of the report. "Because the costs involved in a full-featured, licensed solution may be prohibitive, some buyers are turning to fixed-price, hosted DAM, or stretching their workgroup-level solution -- perhaps from the likes of Adobe, Apple, or Microsoft -- beyond its capabilities."
Several vendors that have historically offered pricier, licensed-only solutions -- such as North Plains and Open Text's Artesia -- added hosted offerings during 2008, either via a new offering or acquisition.
"In general, buyers are also being more cautious about getting nickled-and-dimed by vendors who encourage them to pay for modules they don't need," added Regli. "We often find that buyers end up spending 20-30% more than they're initially quoted, because of additional, separately-priced modules. As we detail in our research, additional modules can cost more than the base software, and the cost quickly creeps upwards."
In addition to identifying 12 DAM trends for 2009, the new report evaluates 12 vendors head-to-head in the SMB edition, and 18 in the Enterprise Edition.
The report is available online at: http://www.cmswatch.com/DAM/Report/
About CMS Watch:
CMS Watch(tm) (http://www.cmswatch.com) is an analyst firm that provides an independent source of buyer's advice and education about content technologies. Through highly detailed product evaluation reports and online education courses, CMS Watch sorts out the complex landscape of potential solutions so enterprise project teams can readily identify and assess technologies suited to their particular requirements. To retain its independence as a vendor-neutral analyst firm, CMS Watch works solely for solutions buyers and never for the vendors it covers.
###