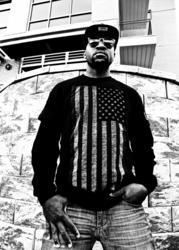 The "A Daye is Forever." EP demonstrates Daye's diverse talents.
(PRWEB) April 30, 2012
Rap/R&B artist Damon Daye has released the music video for "We So Fly," the first single off his upcoming EP, "A Daye is Forever." Combining lyrically crisp, dynamic rap with classic soul sensibilities, Damon Daye is an energetic new voice with the potential to reach audiences across America and around the world. Damon Daye's style is deliciously urban with metropolitan sophistication. Drawing on musical inspirations ranging from Marvin Gaye to Coldplay, Daye's smooth voice and crisp lyrics have earned him comparisons to artists such as John Legend and Miguel. His incising raps are reminiscent of Kanye West and Chris Brown.
The carefree, fun-filled "We So Fly" highlights Daye's passion for his art. His rap is both feel-good and highly articulate, allowing listeners to enjoy his smooth urban style while appreciating the sophistication of his message. The "We So Fly" video brings Daye's bright, engaging personality to life on the screen. The single is an excellent representation of Daye's new EP, which aims to move listeners with its rich sounds and captivating lyrics. Daye's upbeat, musically inclined style marks him as one of the most promising in a new generation of Rap and R&B artists.
The "A Daye is Forever" EP demonstrates Daye's diverse talents. His respect for rap, R&B and soul are evident in his playful tracks. Both lyrically and musically broad reaching, the album is an ambitious effort sure to land Daye a place in the hearts of rap fans that enjoy an infusion of classically inspired soul. He enjoys a strong following amongst indie Rap and R&B fans, who appreciate his lyrical honesty and recognize his well-honed abilities.
Bounce to this rising new star's debut single, "We So Fly" Watch the video now right here (http://youtu.be/dHwlDbE8VfE?hd=1). Follow the artist on Twitter @DamonDaye & Facebook.com/damon.daye.
"We So Fly" will be available for download on iTunes May 7th 2012. "A Daye is Forever" the EP available for Download on iTunes this summer of 2012. "We So fly" produced by Mojo for @TheCrackCooKers, with additional production by Hernan Santiago for @LatinoSoul . Daye was featured on the Nefew EP "Homesick," currently available for download on iTunes.