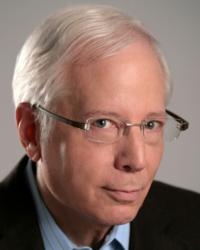 St. Louis, MO (PRWEB) January 10, 2013
Financial author and blogger Dan Solin has joined Buckingham Asset Management as a wealth advisor to high net worth investors and retirement plans and The BAM ALLIANCE as its Director of Investor Advocacy.
Solin is the New York Times bestselling author of the Smartest series of books, including: The Smartest Investment Book You'll Ever Read, The Smartest 401(k) Book You'll Ever Read, The Smartest Retirement Book You'll Ever Read, The Smartest Portfolio You'll Ever Own and The Smartest Money Book You'll Ever Read. His latest book is 7 Steps to Save Your Financial Life Now. He is also a financial blogger for the Huffington Post and US News and World Report.
"Buckingham and BAM share my passion for showing investors and employers there is a better way to invest and save for retirement," Solin said. "In my new position, I'll have the resources to expand the reach of this message. It's an exciting opportunity."
Prior to coming on board with The BAM ALLIANCE, Solin was a senior vice president of Index Fund Advisors, a California-based Registered Investment Advisor firm. Solin will remain based in Bonita Springs, Fla.
"We are thrilled and proud to have Dan join our community," said CEO Adam Birenbaum. "Dan's passion for the rights of investors will be a perfect complement to our already strong stable of widely published thought leaders, which include Carl Richards and Larry Swedroe. No other firm in the country is putting together such resources.
"Dan will play a major role in our continued mission to create a destination of ideas, insights and intelligence allowing investors to make better decisions about their futures."
About The BAM ALLIANCE
The BAM ALLIANCE is a community of more than 130 independent wealth management firms located throughout the United States. Established in 1997, member firms of The BAM ALLIANCE currently serve more than 15,000 clients and their families, representing more than $17 billion of collective assets as of Dec. 31, 2012. Additional information can be found at http://www.TheBAMAlliance.com.
About Buckingham Asset Management
The Buckingham Family of Financial Services includes Buckingham Asset Management, LLC, BAM Advisor Services, LLC and BAM Risk Management, LLC. The Buckingham Family is led by a team of 15 principals. Its investment approach centers on modern portfolio theory implemented through passively managed mutual funds and Buckingham's proprietary fixed income portfolio design and execution capabilities. Through Buckingham Asset Management, the company provides fee-only wealth management for individuals, businesses, trusts, not-for-profits and retirement plans. Additional information can be found at http://www.investmentadvisornow.com.