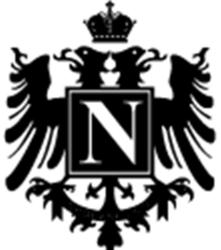 One step into our elaborate dance club and you'll see why Noble SF continues to host San Francisco's liveliest dance parties
San Francisco, CA (PRWEB) November 19, 2011
Vanity SF, the original producer of Rock-It Wednesdays, is bringing the hottest Wednesday party to San Francisco's dance club, Noble SF with its newest addition "Triage." Every Wednesday night starting November 23, Triage will rock Noble with a different DJ lineup every Wednesday night. The first of the Wednesday events will feature DJ Meikee Magnetic and an opening set by DJ Jon Doe. The event also features gogo visuals by Kymmy Anne and The Pink Mafia. VIP hosts include Privilege SF, Chella Bella & Ashlie of Sugar Bunnies Entertainment and Heart & Soul Production as well as Guest VIP host Alex Casanova.
Noble SF will also be debuting a new visual sound-driven LED light system like no other in Northern California. The boutique dance club plays the hottest house, mashup, Top 40, hiphop and club hits spun by the best DJ's from throughout the San Francisco Bay Area as well as across the nation. Feel the beat from the heart of San Francisco's vibrant nightclub scene where there is always a live DJ at work. Noble hosts a wide assortment of San Francisco club events and works with some of the industries hottest promotional talents, including Visko & the Schmidt, Macario & Plank, Hometown Heroes, PartySF, LifeSF, Eye Heart SF, Above Ground Productions, Social SF, Viva SF, Romeo Reyes, amongst many others.
"One step into our elaborate dance club and you'll see why Noble SF continues to host San Francisco's liveliest dance parties," says Daniel Baron of Noble SF.
Guests can order bottle service by contacting reservations(at)noblesf(dot)com or through the noble website directly at http://www.noblesf.com.
For more information, contact Noble SF at (415) 529-5416 or visit them online at http://www.noblesf.com. Noble SF is located at 600 Polk Street San Francisco, CA 94102 (at the corner of Turk Street).
About Noble SF
Noble SF is one of San Francisco's best and most exclusive dance clubs and live DJ performance venues. The upscale lounge, bar, and night club caters to the young and sophisticated nightlife that San Francisco is becoming better known for. The hottest club events make their home at Noble SF.
Noble SF's dance club makes for an intimate and inviting music venue.
###