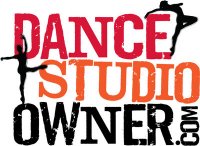 Suzanne and Kathy's decades of experience has proven invaluable for our readers as they learn what it takes to run a successful dance studio
Exeter, NH (PRWEB) December 13, 2012
DanceStudioOwner.com, an online membership resource for studio owners to start, run, and grow their business, today announced that co-founders Kathy Blake and Suzanne Gerety will continue as regular contributing columnists for Dance Teacher magazine's monthly "Ask the Experts: Studio Business" column in 2013. Each month, the mother-daughter team share the insights they have learned during 38+ years of experience growing and running a successful dance studio, helping the magazine's readers get answers to the questions that most concern them.
"Suzanne and Kathy's decades of experience has proven invaluable for our readers as they learn what it takes to run a successful dance studio," said Karen Hildebrand, editor in chief, Dance Teacher. "These ladies are in the trenches every day. They've learned what works, what doesn't, and how to stay focused during the ups and downs that come with running such a personal business. Studio owners and directors look forward to our column each month because of the practical tips."
Upcoming columns will focus on:

Using parent feedback to your benefit
Increasing retention with younger students who lose interest easily
Dance teachers children taking classes at the studio.
Studio owners can submit questions at http://www.dance-teacher.com/contact/write-to-us or email them to dance-teacher(at)dancemedia(dot)com.
"Studio owners – whether just getting started or 20-years in – have more and more demands on their time and attention today," Gerety said. "This is a personal business and those issues that keep them up at night are the ones we have often experienced ourselves. Turning to other studio owners through the 'Ask the Experts' column and Dance Teacher magazine in general can help them resolve these issues so they can focus on why they opened the studio in the first place: to share their love of dance."
Blake and Gerety also contribute with other outside experts on the "Ask the Expert" column, including Joanne Chapman, the owner of the Joanne Chapman School of Dance in Brampton, Ontario, and Barry Blumenfeld teaches at the Friends Seminary School in New York City. He is an adjunct professor at New York University and on the faculty of the Dance Education Laboratory of the 92nd Street Y.
In addition to this column, Blake and Gerety have contributed to Dance Teacher as expert sources for various articles and at the Dance Teacher Summit in New York City where their presentations on topics including student retention, staffing, studio ethics and social media have been among the highest ranked presentations at the convention.
Subscribe to Dance Teacher Magazine today at http://www.dance-teacher.com and at Apple and Nook Newstands. Each issue includes inspiring accounts of today's leading educators and choreographers; expert advice on technique, health and new ideas for the classroom, plus the latest trends in costumes, music and recitals.
About Dance Teacher
Dance Teacher, published by DanceMedia, is the only magazine written exclusively for dance educators. Whether they teach at a studio or conservatory, in a K–12 setting, or at a college or university, Dance Teacher addresses their daily challenges, concerns and triumphs. Each issue includes practical advice from leading educators plus tips on how to run a successful program or studio.
About DanceMedia: Properties include Dance Magazine®, Dance Spirit®, Dance Teacher®, Pointe®, Dance Retailer News™, their associated websites and Apps. DanceMedia's brands also include: the all-dance, video and news website, http://www.dancemedia.com, as well as the highly touted web reality series, Dance212, and associated events.
About DanceStudioOwner.com
DanceStudioOwner.com is the leading resource online created exclusively for studio owners worldwide to attract more students, discover ways to get more done, find and retain top talent, inspire loyal faculty and staff, and love the business of dance. Created by Suzanne Blake Gerety and her mother, Kathy Blake, whose Kathy Blake Dance Studios is still going strong after 38 years, DanceStudioOwner.com provides a venue for members to share, learn, grow, and be inspired by experts in artistic direction, business management and dance studio ownership. Members include studio owners and directors from North America, Europe, South America and Australia. For more information, visit http://www.dancestudioowner.com
###