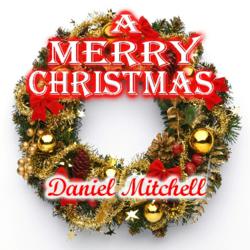 Bing would have loved it.
New York, New York (PRWEB) November 30, 2011
Fountain of Life presents a new hit Holiday Christmas Carol radio single by Daniel Mitchell.
Fountain of Life, Inc. and TheHopeCafe.net present Inspirational Gospel Singer and Speaker Daniel Mitchell, who has just released the new online and radio single, "A Merry Christmas."
Officially released on November 21, 2011 it has already been received and downloaded by a multitude of online guests from every corner of the U.S as well as international visitors from such places as the Philippines, New Zealand, Japan, Morocco and Australia. People have expressed that the song is "beautiful", as well as, appreciation for a timely new Christmas Carol Classic.
Apparently the reason why the song is so warmly received may be found in the words of lyricist and vocal artist Daniel Mitchell, "I had the privilege to write and adapt the new Christmas Carol lyric for this famous 1850's American Folk Classic. The time has arrived for this perfect musical marriage 'just like the ones we used to know'. You can imagine Perry would have sung it and I think Bing would have loved it. I hope it captures your heart this year and always."
If you ever wished a new Christmas Carol would finally show up while shopping at the mall or on national radio's Holiday line-up, well, this year your Christmas wish has come true. This heart-warming Holiday rendition is available as a free mp3 download at:
http://www.AMerryChristmas.org
# # #