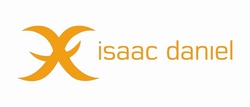 This device, FindU, will help position our company as a technology company, not a shoe company
MIAMI (PRWEB) June 16, 2008
The deal is valued at least $75 million over the next five years according to Isaac Daniel, chairman and CEO of Fele Holding Corp. and the Isaac Daniel Group (IDG).
The CIS, consisting of 15 former Soviet Republics, is considered to be one of the fastest growing markets in the world.
The agreement with Victory Grand Development (VGD), a Delaware company with offices in Moscow that was formed to be a market leader of safety and protective services in Russia, will allow VGD to become the exclusive CIS marketer and distributor of both the GPS footwear and FindU, a new IDG product. A small device, smaller than a cigarette lighter, FindU enables the user to be found anywhere on the surface of the globe with the simple push of a button.
"This is a major breakthrough, not only for our company, but for the people of the CIS," said Daniel. "As a leader in the Location Based Services industry, we are very excited about this partnership with Victory Grand Development and look forward to servicing the needs of this dynamic market."
According to Daniel, a former United Nations official, one of the keys to the success of the agreement with VGD was granting them the rights to market both the shoes and the FindU, which fits in the palm of a hand and measures 1.7 inches by 2.5 inches.
"While the CIS is growing at an incredible pace, not everyone will be able to afford a pair of GPS embedded shoes (with Daniel's patented Quantum Satellite Technology or QST)," he said. "By providing the FindU, Victory Grand will have another dynamic GPS-based product to sell that has all the technological features of the GPS shoes-except the shoes."
The second-generation IDG sneaker collection and FindU both feature a strong and accurate 'military type antennae,' Quantum Satellite Technology and are charged via a USB port.
Both the GPS sneakers and FindU maintain the privacy of the user by providing 'on demand' services. In case of an emergency, a button pushed on either device alerts a monitoring center which, in turn, alerts the proper authorities.
"This device, FindU, will help position our company as a technology company, not a shoe company," Daniel said. "We have just used the shoe 'platform' to introduce our technological advances."
Those advances, which have caught the eye of the military, oil companies and the health care industry worldwide were made by ID Conex, which was a sister company of Isaac Daniel Group charged with monitoring the GPS sneakers. On April 1 of this year, IDG acquired ID Conex.
As part of the Victory Grand Development agreement, ID Conex will deploy a major Location Based Services network within the CIS territory for VGD.