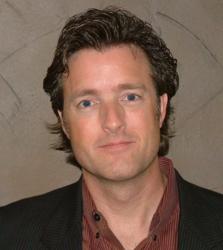 I am excited to bring my change management expertise to Solomon University, because change is how businesses advance, develop, and stay relevant.
Dallas, TX (PRWEB) December 20, 2012
Solomon Associates, the leading performance improvement company for the global energy industry, has enlisted change expert Daren Martin to lead its 2013 management courses for Solomon University, a technical and management training resource for industry professionals.
Martin is the founder of Real Change Now, where he acts as a culture architect, growth strategist, and change consultant. Martin holds a doctorate in psychology and has extensive experience in building companies and helping them bring innovation, efficiency, and strategic and critical thinking to their businesses.
"I am excited to bring my change management expertise to Solomon University, because change is how businesses advance, develop, and stay relevant," said Martin. "My extensive world travels and thousands of strategic conversations with leaders of Fortune 1000 and small companies alike have proven to me that change is a good thing."
Solomon University's management courses will provide strategic counseling for industry professionals on change mastery, innovation, growth strategies, and culture development. Martin will lead four different courses in the upcoming year:

Effective Plant Communications
Advanced Communication and Work Styles
Fundamentals of Supervision
Advanced Methods of Supervision.
Martin has provided effective change consulting for more than 18 years, and he is well versed in the challenges business leaders face. Through his training experiences in places including Indonesia, Thailand, Ecuador, Jordan, Mexico, and Canada, Martin has a global view of today's markets. He will provide informed analyses to course participants and offer specific strategies for achieving performance improvement.
"My training experiences shape my perspective on effectively dealing with people, developing influence, building performance cultures, and driving meaningful change," said Martin.
For more information or to register for a Solomon University seminar, please contact Gary Fuller by telephone at +1.972.739.1816 or via email at Gary.Fuller (at) SolomonOnline (dot) com.
About Solomon Associates
Based in Dallas, TX USA, Solomon is the world's leading performance improvement company for energy companies seeking to identify and close gaps in operational performance. Combining proven, patented methodologies with objective data analysis, and led by a team of energy consultants with significant hands-on operational experience, Solomon consistently helps clients with capital-intensive assets achieve greater efficiencies, enhanced reliability, and improved margins. Solomon's energy consulting and benchmarking studies apply to petroleum refineries, chemical plants, pipeline and terminals, gas plants and power plants. Solomon is part of HSB Group, Inc. Learn more about Solomon's energy benchmarking and consulting services at http://www.SolomonOnline.com.