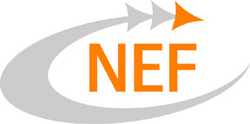 These data products give our customers a crystal ball with regard to their telecom and IT projects
Framingham, Mass. (PRWEB) February 5, 2009
NEF, Inc., a leader in dark fiber, custom optical networks, high capacity IP transit and lit services, announces the launch of their data product series FiberLocator which includes comprehensive reports, analysis and maps specific to the telecommunications and data center industries.
NEF's data products augment their well respected suite of brokerage solutions and are designed to empower enterprises, agents and individuals with information formerly only available to industry insiders. Professionals can use the detailed reports and maps to identify high capacity assets and carriers, compare pricing and network benefits, and to determine go/no-go on IT initiatives.
In a tough economy, companies are seeking to "look before they leap" into expensive but vital IT and telecommunications projects and upgrades. The reports and maps from NEF enable these enterprises to gain valuable market and competitive information along with industry expertise that can help them optimize their strategy and avoid costly mistakes.
"These data products give our customers a crystal ball with regard to their telecom and IT projects," said Steve McCarthy, Vice President of NEF. "Our customers would rather spend a little on in-depth analysis and information than waste hundreds of thousands, if not millions, on the wrong result."
The data products available through NEF are the FiberLocator mapping series and the feasibility study series, both of which provide valuable information to customers wanting complete information and background on a solution set. The FiberLocator reports include a needs assessment, full color maps, competitive information, carrier comparisons and industry analysis. Customers can also request custom map views and hands-on consulting and review of the data. The feasibility studies are designed to provide detailed information on market conditions, possible competitors, cost analysis and solution design. Customers can choose a network or data center feasibility study.
The reports and maps are built on a set of two comprehensive databases recognized within the data center and telecommunications space as leading repositories of information and maps. The FiberLocator database catalogs over 85,000 "lit" buildings in the US comprising 70 competitive local exchange carriers and networks, while FindADataCenter.com is an online database of over 1000 data center properties nationwide.
These knowledge bases coupled with the longevity and deep expertise of the NEF team over the last two decades enable enterprises and agents to get unparalleled intelligence and recommendations. The data products can be found at FiberLocator.com, and information on NEF is available at NEFiber.com.
About NEF
NEF, Inc., is one of the nation's top telecommunications brokerage and consulting firms, offering over 25 years of industry experience and a proven methodology for providing its customers with the best networks, information and pricing available. NEF can provide a broad spectrum of products from dark fiber solutions to high bandwidth, fully managed optical services. Through their many partners and carrier relationships, NEF designs custom connectivity solutions and provides access to over 70 fiber providers in 48 states, 3.5 million miles of metro and national fiber and over 85,000 lit buildings.
###