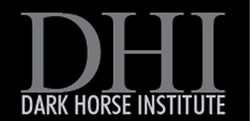 One of the most exciting aspects of being in the music industry is that you never know what undiscovered talent might come walking through the door. This contest reminds me of why I got into the music industry in the first place! - Robin Crow, Founder
Nashville, TN (PRWEB) January 16, 2014
Amateur and experienced musicians have the opportunity to win a $15,000 recording package at celebrated Dark Horse Recording studios in Franklin, Tennessee. The winning artist or band will receive five days of studio recording time with a professional engineer and five days of mixing and mastering to create a complete six-song EP album. The prize also includes lodging, a professional photo shoot, and graphic design services to create an album cover. Participants can enter at http://www.darkhorseinstitute.com.
Dark Horse Recording has been in existence for more than 20 years and is widely known as a studio home to artists including Taylor Swift, Tim McGraw, Hunter Hayes, Matchbox Twenty, and The Fray. The studio is creating the contest as a promotion for affiliated audio engineering school, Dark Horse Institute.
"One of the most exciting aspects of being in the music industry is that you never know what undiscovered talent might come walking through the door. This contest reminds me of why I got into the music industry in the first place!" says studio owner, Robin Crow.
To enter, contest participants upload a video of a song performance to the Dark Horse Institute website. Submissions are accepted until February 23. Qualified entries will then be posted on the company's website for public voting until March 16. The three videos with the highest number of votes as well as one "wild card" submission chosen by the staff at Dark Horse Institute then move to compete against one another for the final round of voting which ends March 31. The winner will be announced on April 1.
More information about the contest, including the prize details and contest rules may be found on the website at http://www.darkhorseinstitute.com/nashville-dream-recording-contest.
About Dark Horse Institute
Dark Horse Institute is an audio engineering school taught by professional audio engineers and crafted as an intensive 14-week curriculum of real-world training in audio aspects of the recording arts, boasting personal attention through small class sizes of a maximum of 13 students per class. Opened in 2011, the school was the creation of founder and music industry veteran, Robin Crow, who observed a consistent need for new audio engineers to be equipped with better skills through more hands-on training.