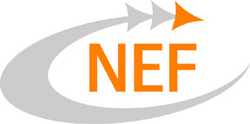 We offer an unsurpassed private metro optical network to data centers such as Sentinel Data Centers who are looking to expand key business applications and meet growing bandwidth requirements
Framingham, MA (PRWEB) October 11, 2007
NEF Inc., a leader in dark fiber and lit service solutions has partnered with AboveNet Communications, Inc., a leading private metro optical network provider to deliver to Sentinel Data Centers a robust, custom optical network. Sentinel Data Centers' customers located at its MA-1 facility will now benefit from a scalable optical network platform offering services from 1Gb to 10Gb to key carrier PoPs and commercial buildings in the Boston area.
The partnership provides Sentinel's tenants a high speed optical network that completely by-passes the local telephone company network. This allows for a completely diverse network path to provide for disaster recovery and compliance-related network connectivity. Sentinel is a leading provider of carrier-neutral enterprise data center solutions.
Michael Murphy, President of NEF, states, "Our partnership with AboveNet enables us to create and deploy stable, secure networks, higher speeds and competitive rates to data center customers. With AboveNet's world-class custom metro optical network solutions, we can provide network solutions to customers located in the Sentinel Data Center's Needham facility. A key benefit of the AboveNet network is that it provides a robust alternative to the local exchange carrier. This provides Sentinel Data Center customers network diversity from the incumbent provider."
"We offer an unsurpassed private metro optical network to data centers such as Sentinel Data Centers who are looking to expand key business applications and meet growing bandwidth requirements," noted MaryBeth Nance, Director of Business Development for AboveNet.
AboveNet's custom solution of long haul, DWDM and Carrier Hotel / Data Center Wavelength Services (dcXchange) provides Sentinel Data Center customers with the type of connectivity that will increase the quality of service and overall performance.
About NEF, Inc.
NEF, Inc., is one of the nation's top telecommunications consulting firms, offering 25 years of industry experience and a proven methodology for providing its customers with the best networks, information and pricing available. NEF can provide a broad spectrum of products from dark fiber to high bandwidth, fully managed optical services. Through their partners, such as AboveNet, NEF designs custom connectivity solutions and provides access to over 50 fiber providers in 48 states, 2.5 million miles of metro and national fiber and over 40,000 lit buildings.
About AboveNet, Inc.
AboveNet, Inc. provides fiber connectivity solutions for businesses and carriers. Its private optical network delivers key network and IP services in and between 14 top U.S. metro markets and London. AboveNet's network is widely used in demanding markets such as financial services, media, health care, retail and government.
This news release contains forward-looking statements that involve risks and uncertainties. Factors that could cause or contribute to such risks and uncertainties include, but are not limited to, general economic and business conditions, competition, changes in technology and methods of marketing, and various other factors beyond the Company's control. This also includes such factors as are described from time to time in the SEC reports filed by AboveNet, Inc. including the most recently filed Forms S-3 and 8-K.
###